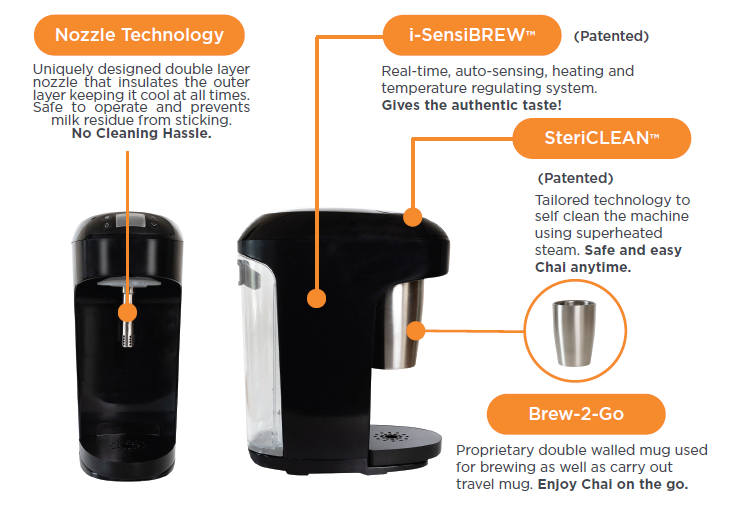 PATENTED TECHNOLOGY
How it Works?
CHAIEASY PATENTED TECHNOLOGY BRINGS YOU FRESH HOME-MADE CHAI WITH ONE PRESS OF A BUTTON.
FRESH. ONE PRESS. NO MESS.
How you make amazing Chai in just 5 mins
We have perfected the art of simplicity in innovation so that you can make homemade chai with few simple steps in just 5 mins.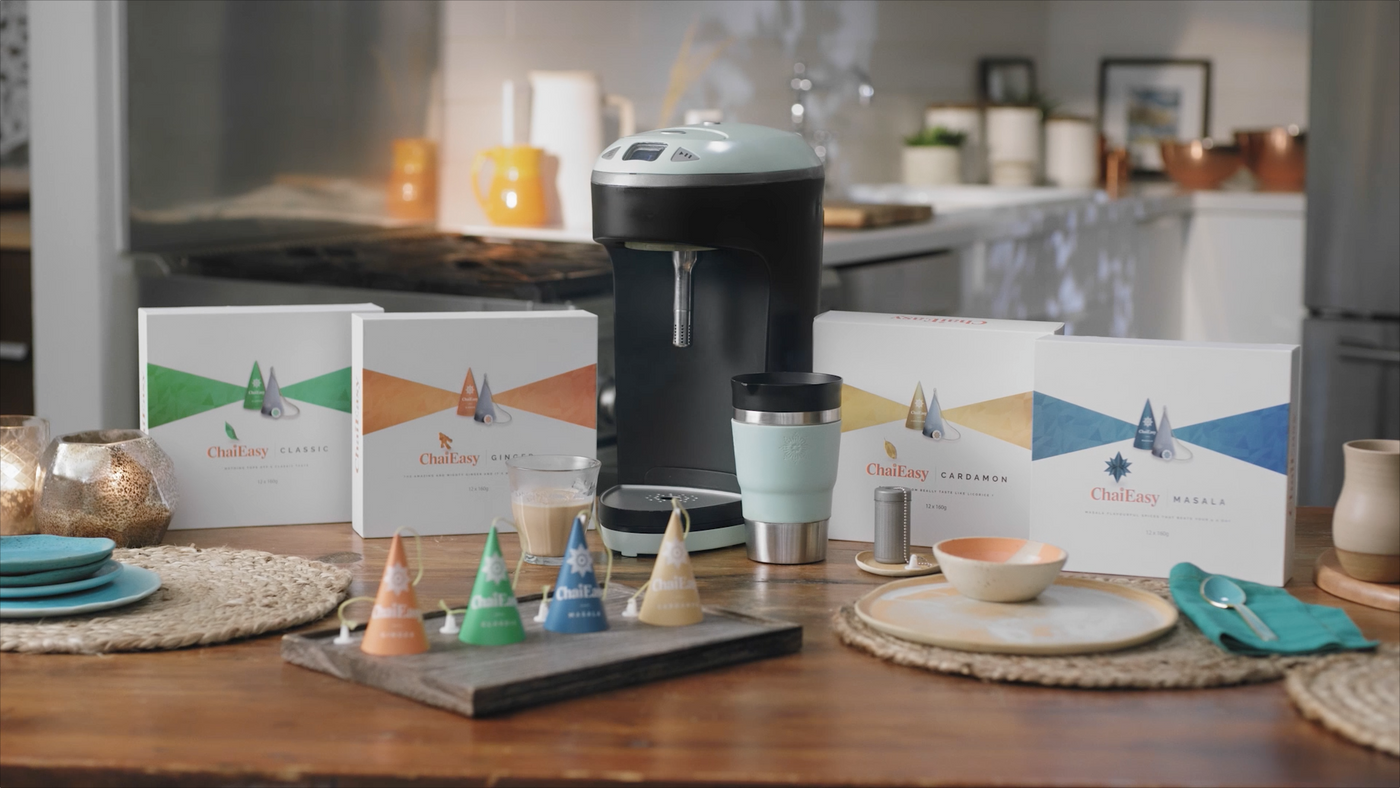 STEP-1
Plug in the Machine

step-2
Fill the water tank and latch in place
Fill the water tank and latch in place. Make sure you hear the "Click" Sound. Press the Power button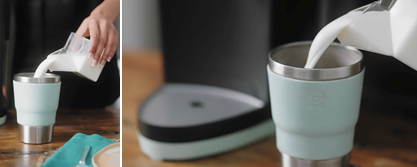 STEP-3
Fill milk to the appropriate level
Fill milk to the appropriate level – 1 or 2 cups in the Brew-2-Go Mug. User can choose any kind of milk. (In the prototype version, the lower level of the bevel rim is 1 cup level). Latch the Brew-2-Go cup with a push and twist