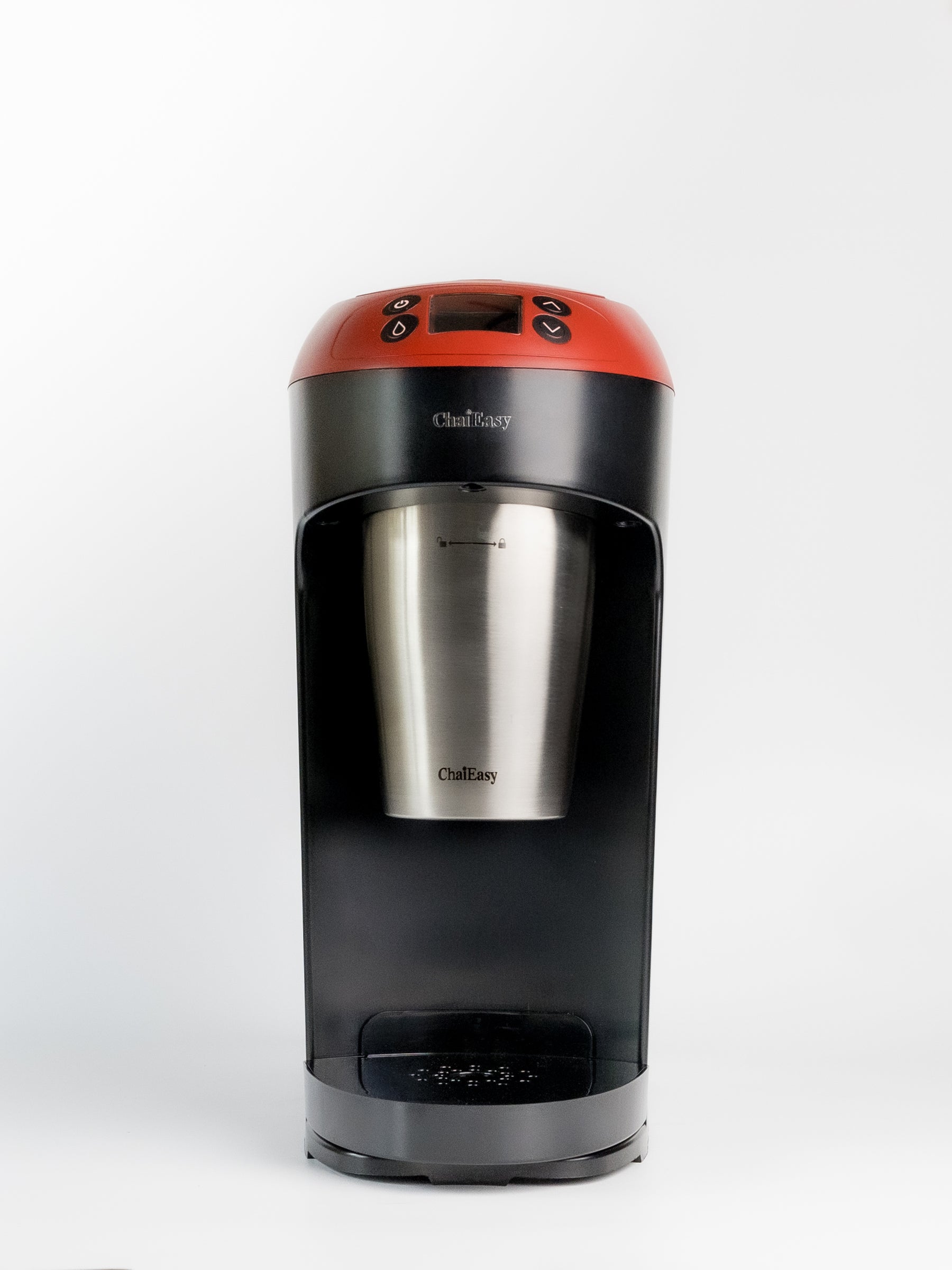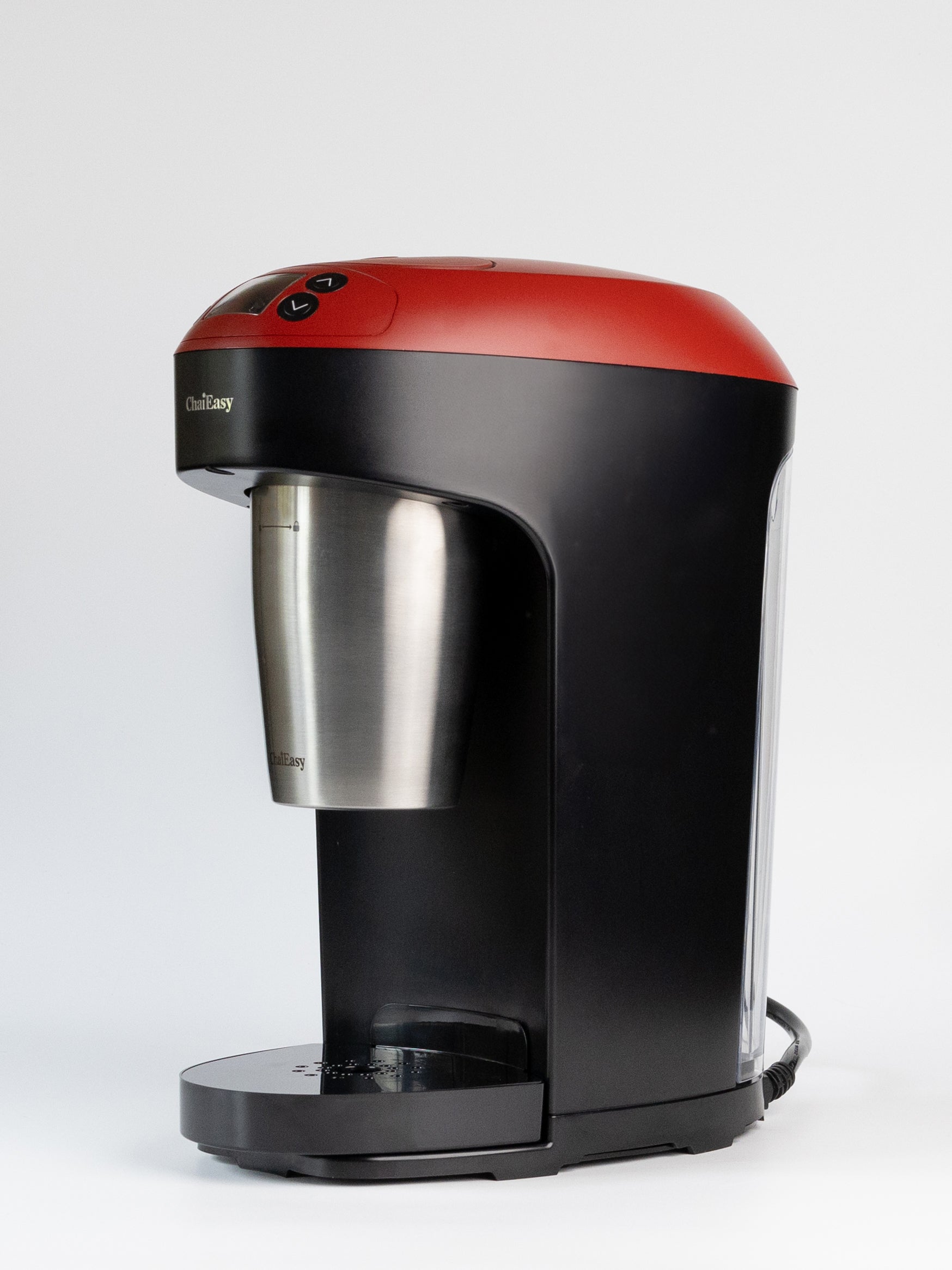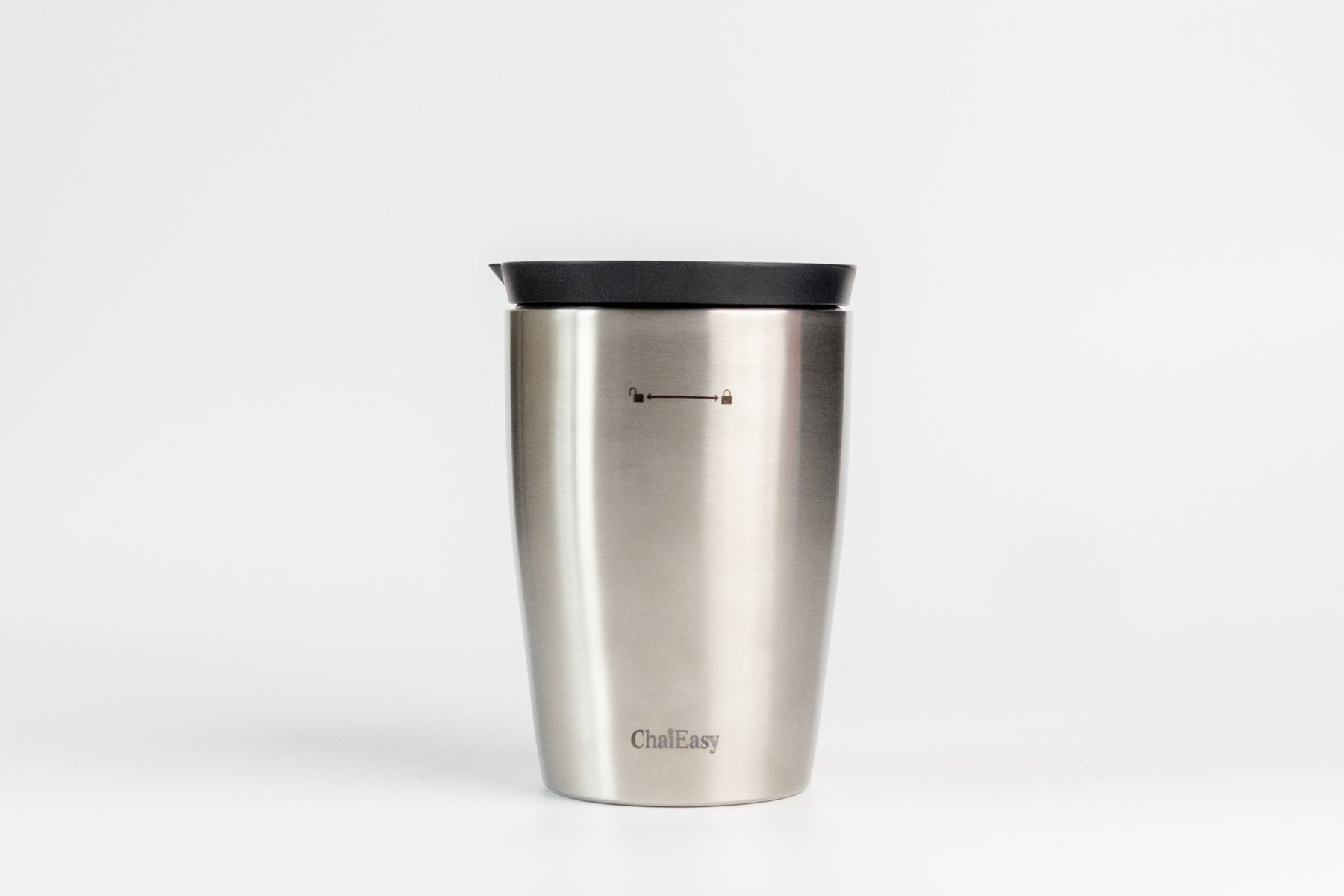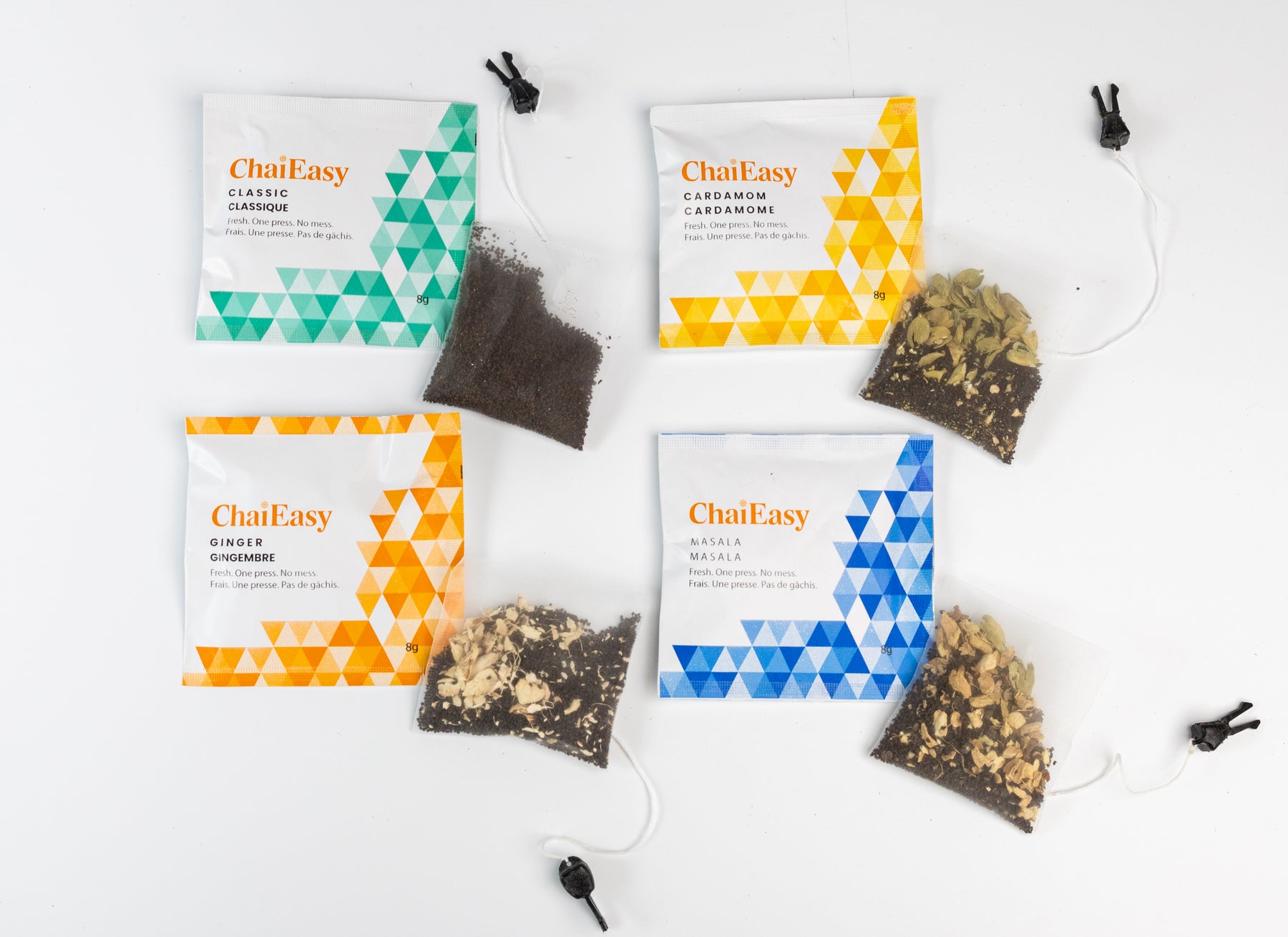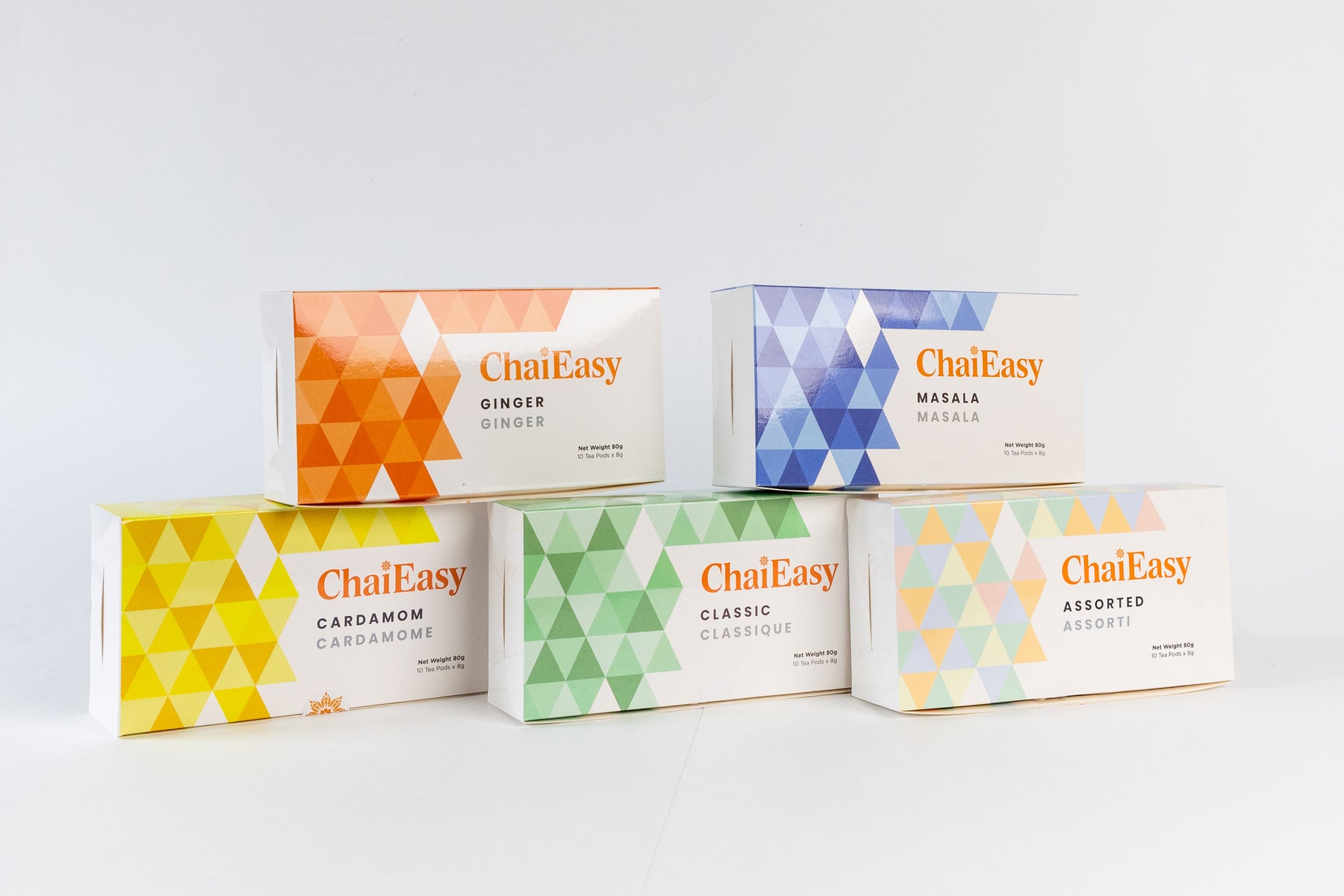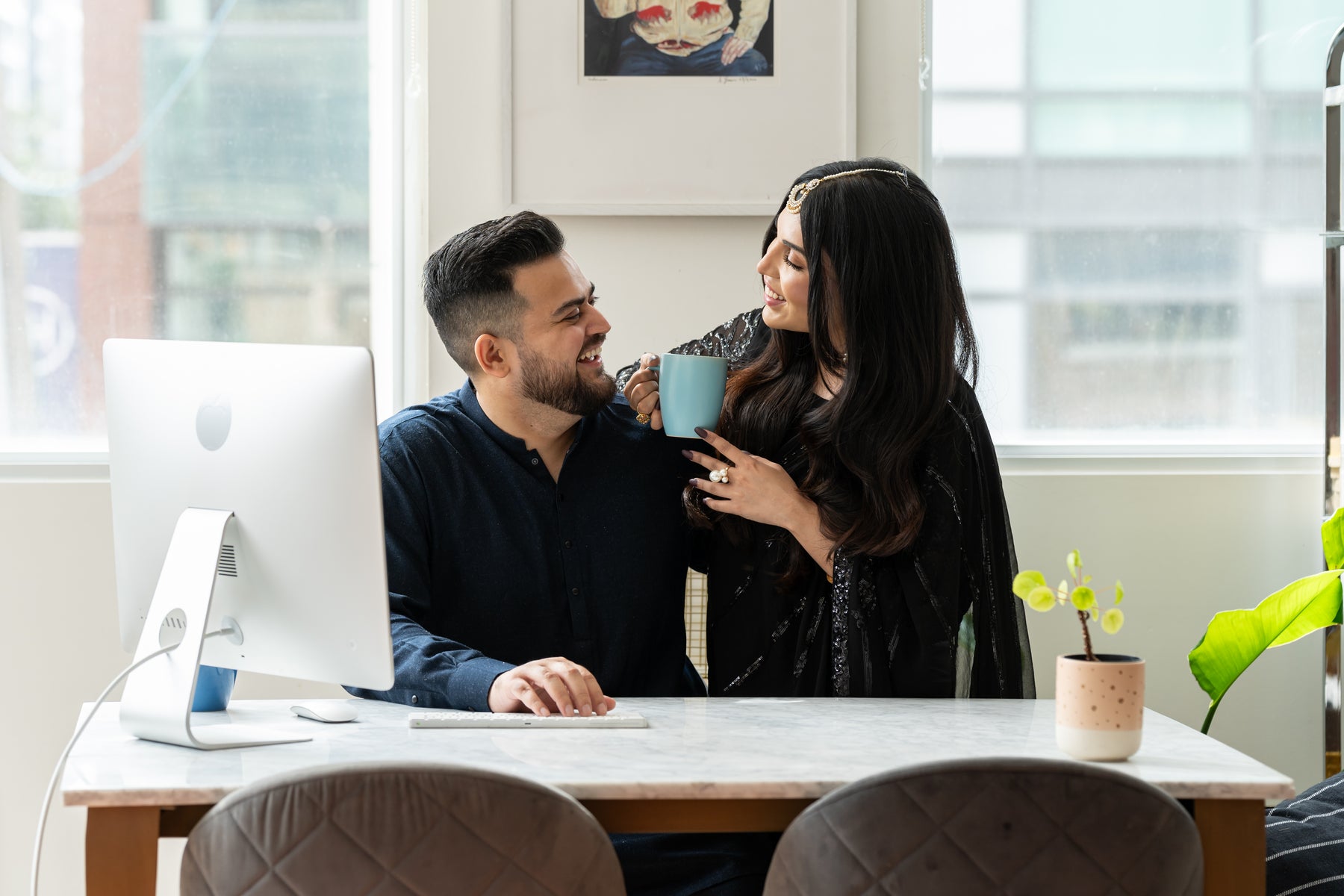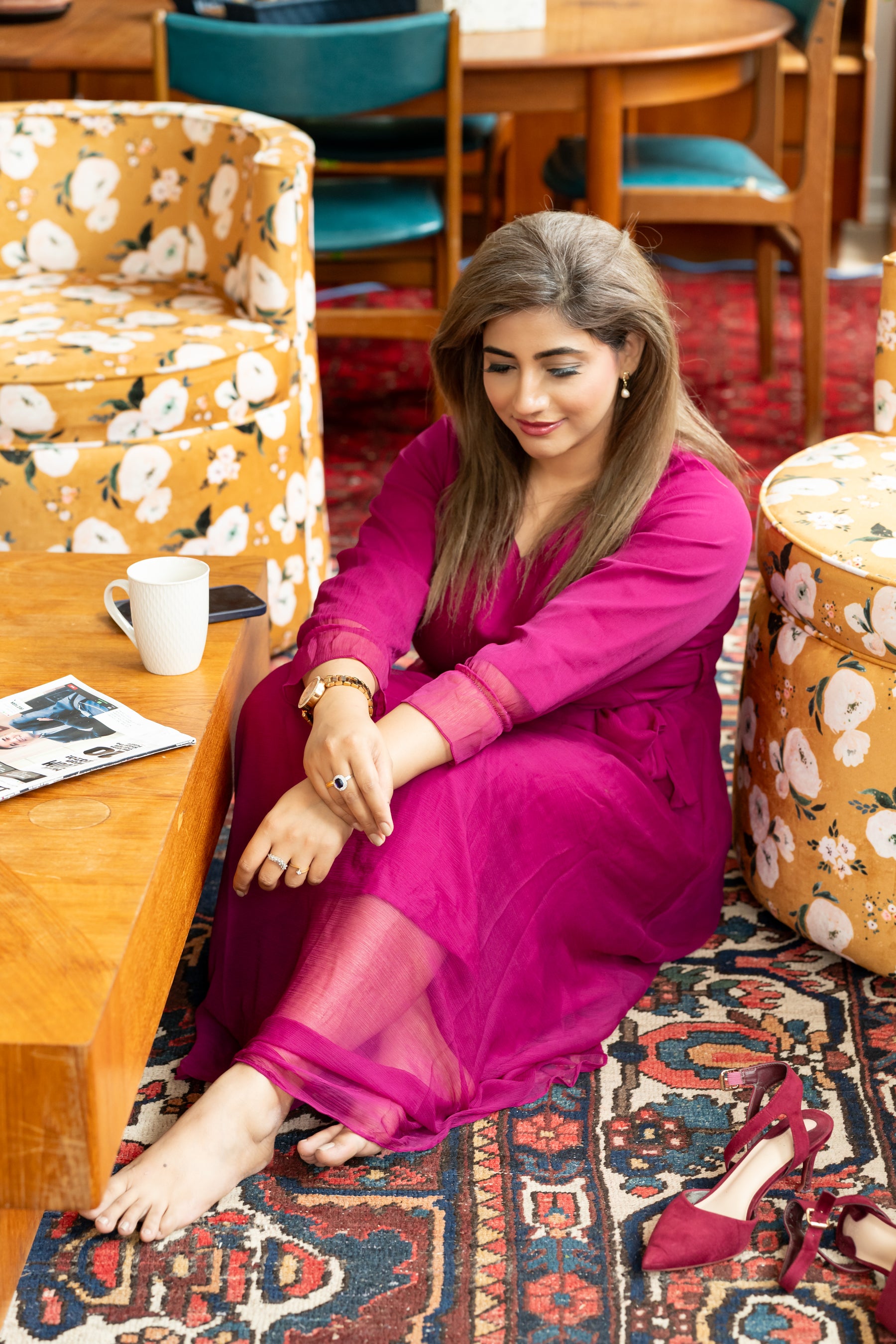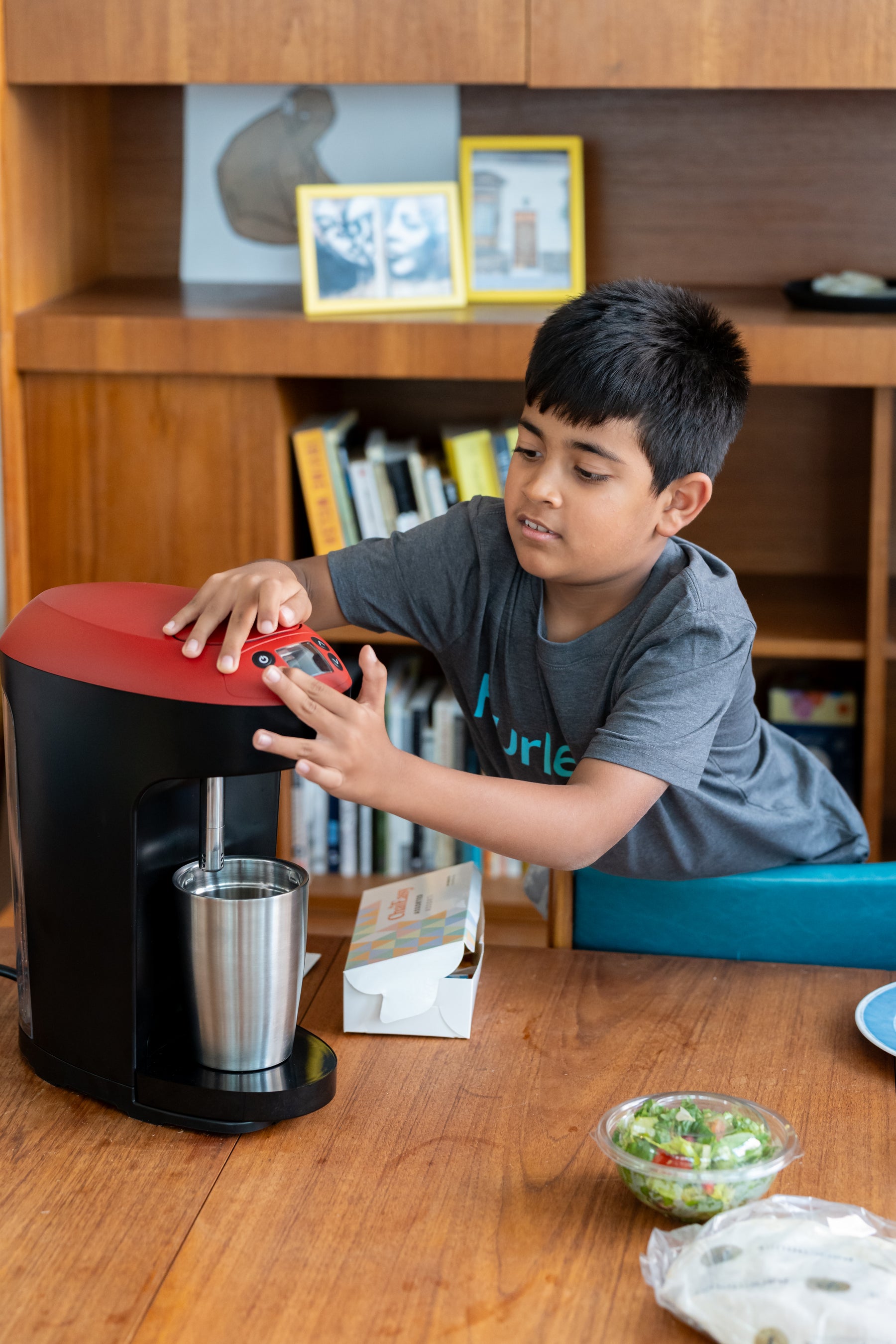 ChaiEasy Ultimate Starter Kit - Red - 30 Day Supply Bundle (preorder!)
We are currently sold out of the red machine and will have a new shipment in 4 to 6 weeks. Just in time for the holidays! We are currently accepting preorders. 
Automatic Chai Brewer
Welcome to the world of ChaiEasy, where the art of brewing an authentic cup of chai is now as effortless as a press of a button. Say goodbye to the hassle of traditional chai-making and embrace the convenience of our ingenious ChaiEasy brewer, your passport to a delightful chai experience anywhere and anytime!

Imagine waking up to the enticing aroma of freshly brewed chai, prepared with only the freshest and finest ingredients. With ChaiEasy, this dream becomes a reality, as our innovative machine ensures that each cup is infused with the true essence of chai, just the way it's meant to be.

But that's not all – we've designed the ChaiEasy brewer with your busy lifestyle in mind. Whether you're at home, rushing to work, or on an exciting adventure, you can take your favorite cup of chai along with you. It's your trusty companion, ready to serve up a steaming cup of comfort, whether you're relaxing in the comfort of your home or on the go.

No more waiting in line at cafes or compromising on taste – ChaiEasy gives you the power to savor the richness of authentic chai, customized to your liking, all with a simple push of a button. We've put the soul back into your chai, so you can indulge in the heartwarming goodness that only a true chai-lover can appreciate.

ChaiEasy Brewer
Bundle Bonus: ChaiEasy 30 Pods (1 Month Supply!) - Classic, Masala, Ginger, Cardamom
1 Dishwasher safe ChaiEasy To-Go-cup
Additional Details:
✨✨   Our chai machine represents purity and innocence. It's for you, the naturally positive and optimistic. The glass half full of chai kinds.