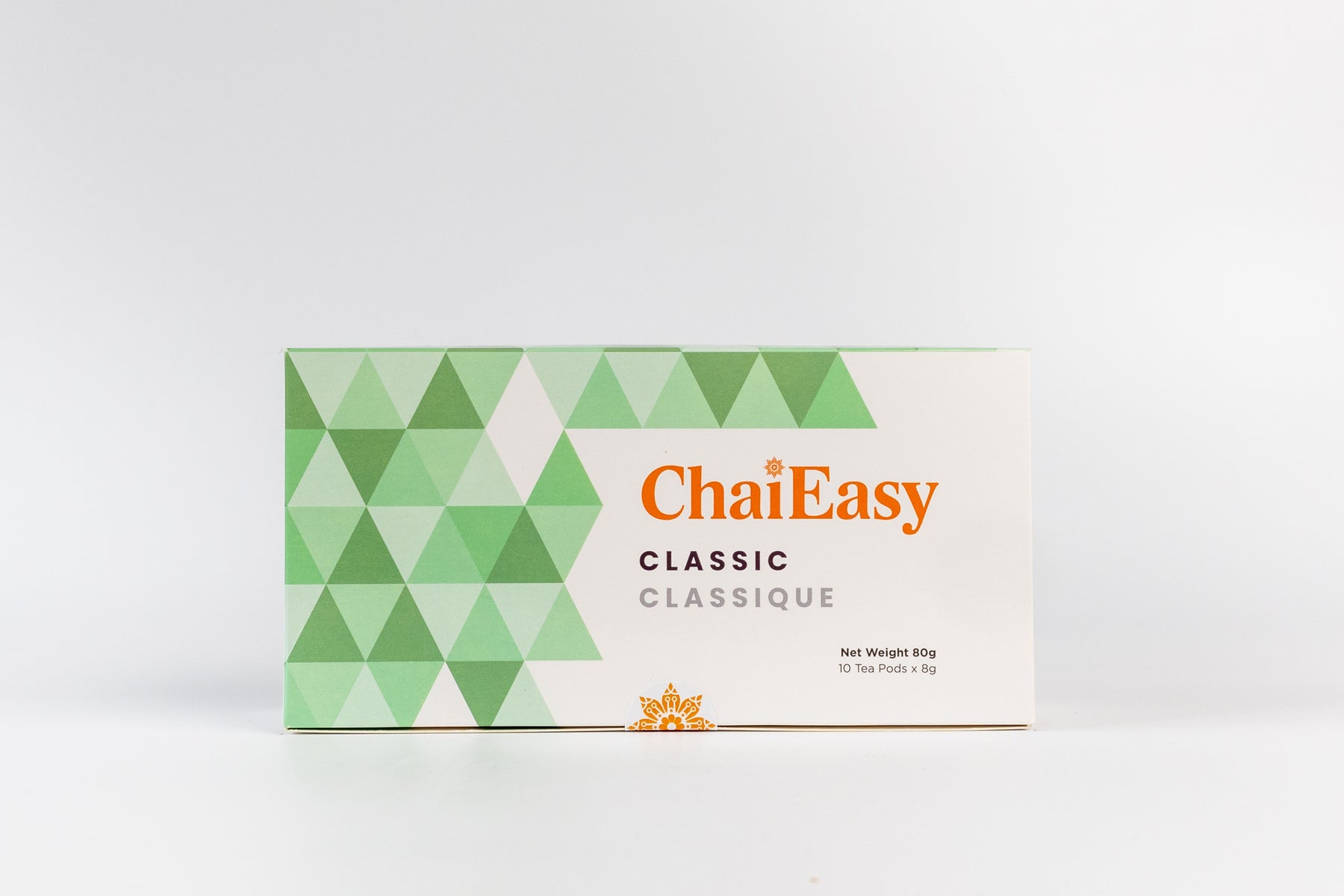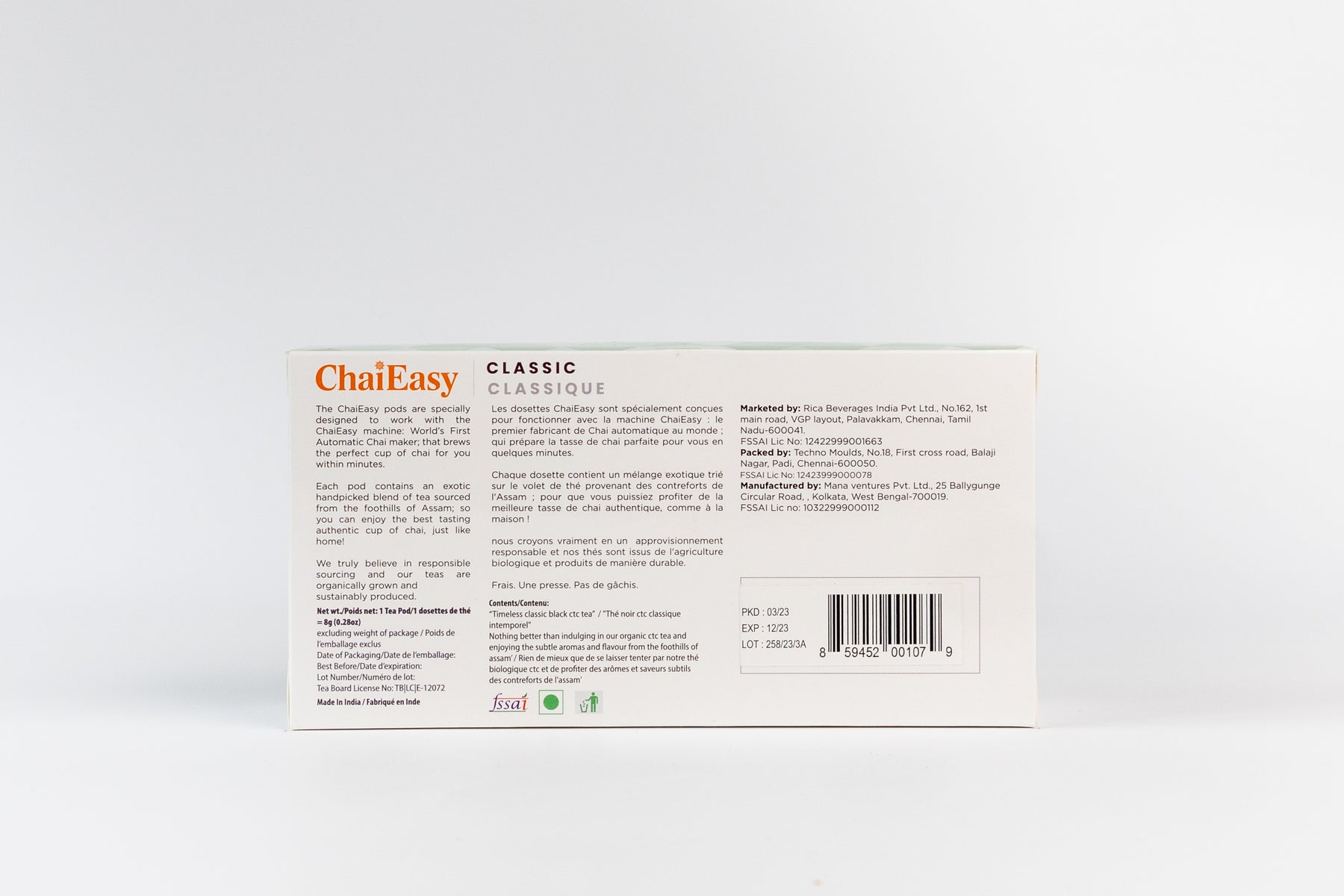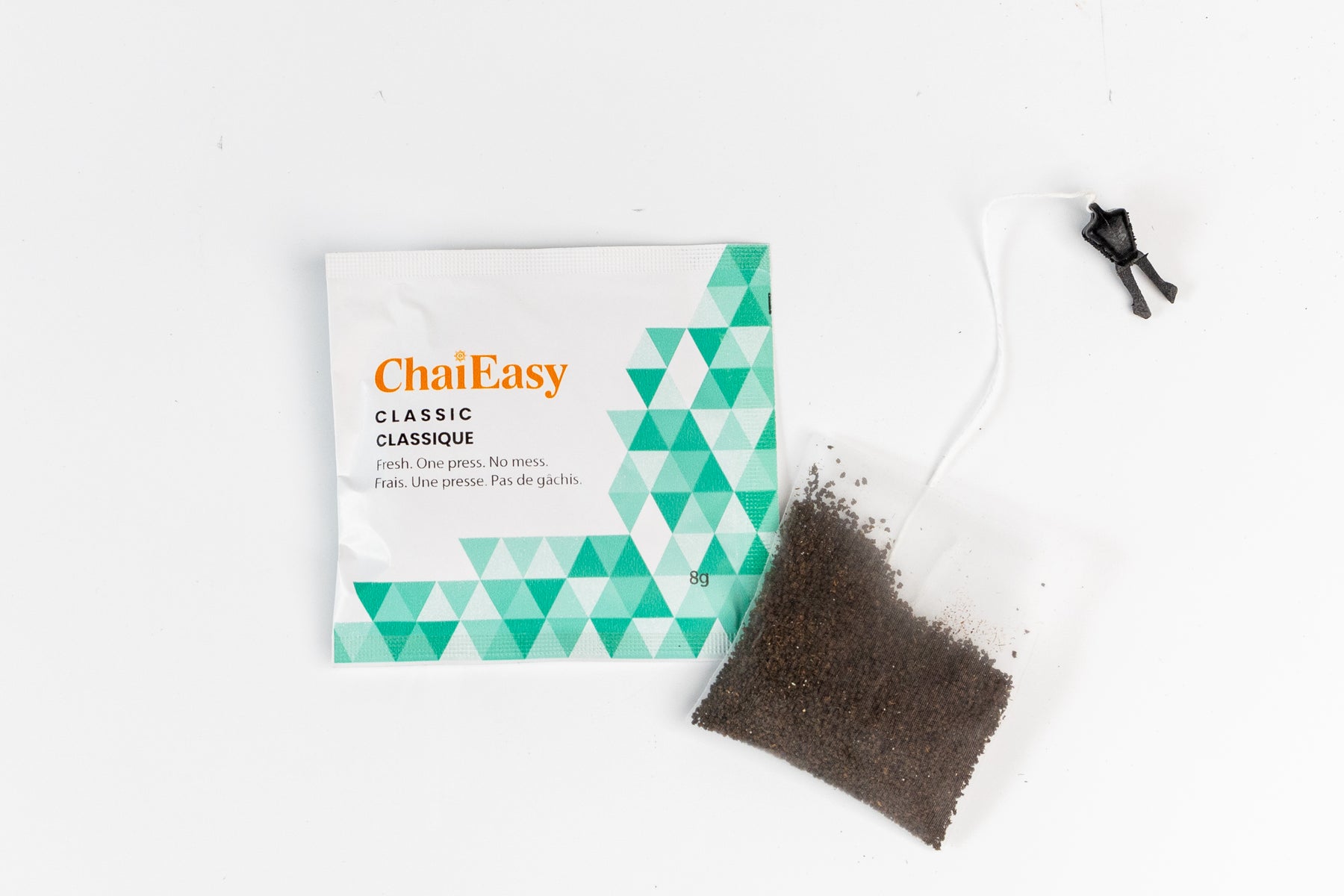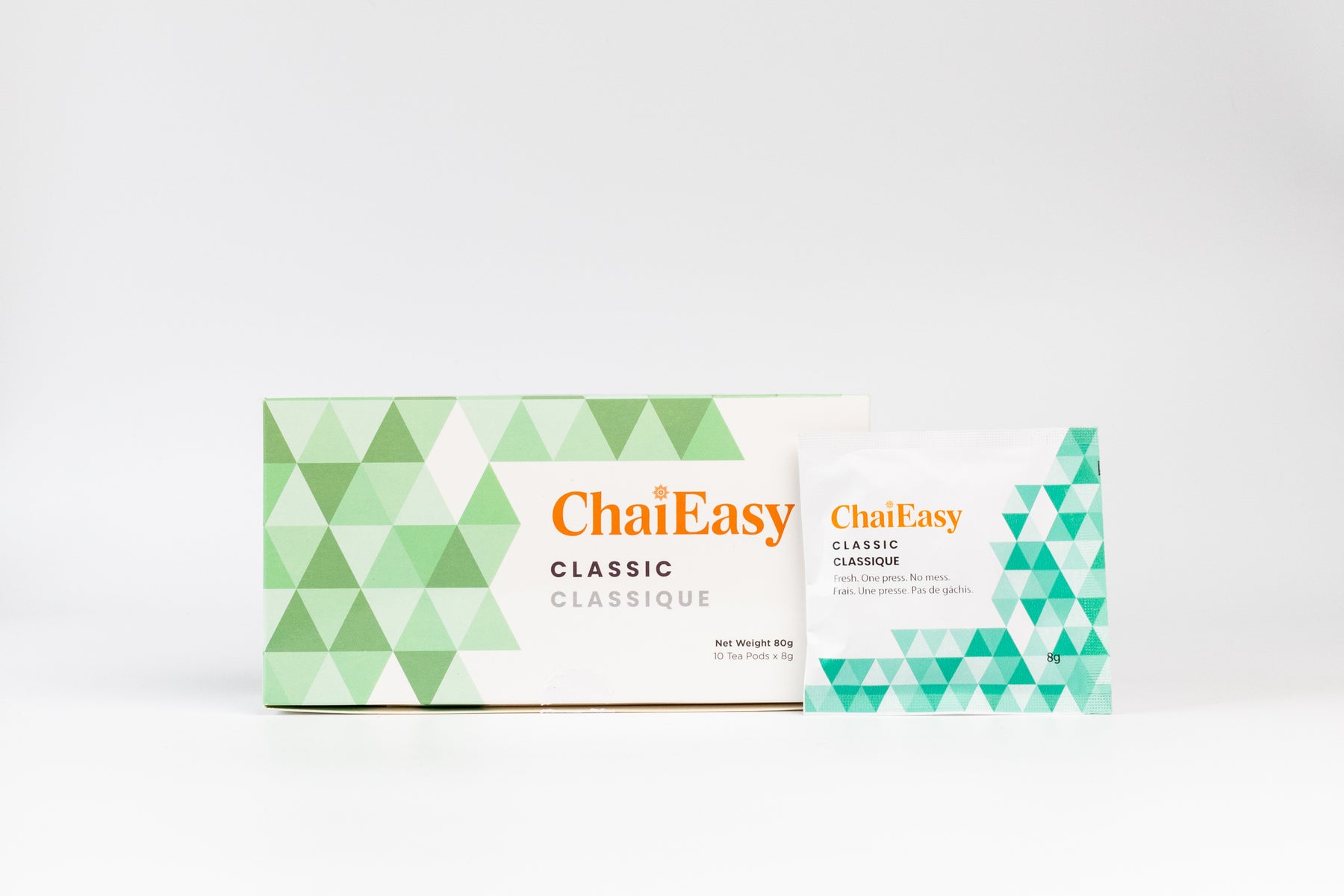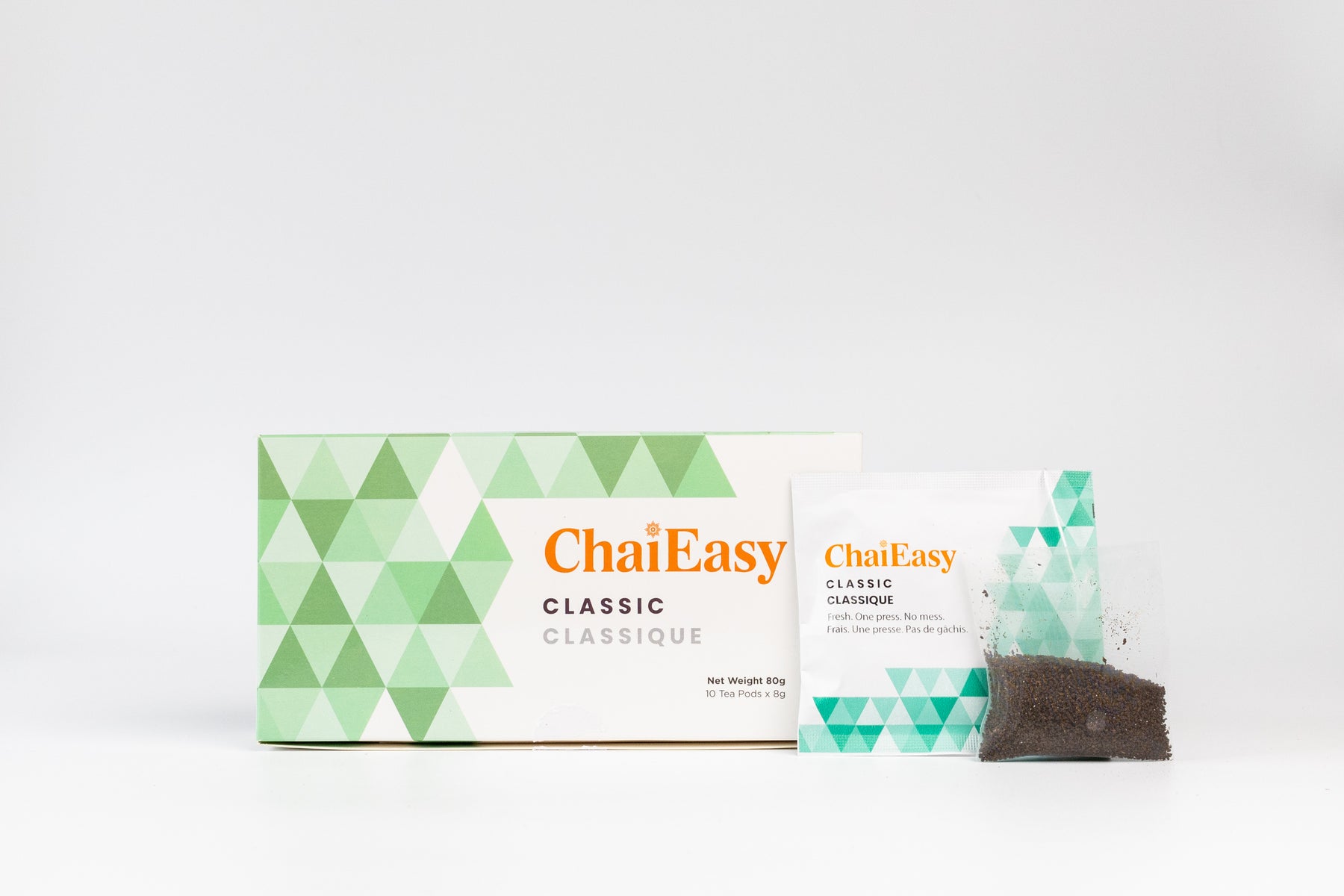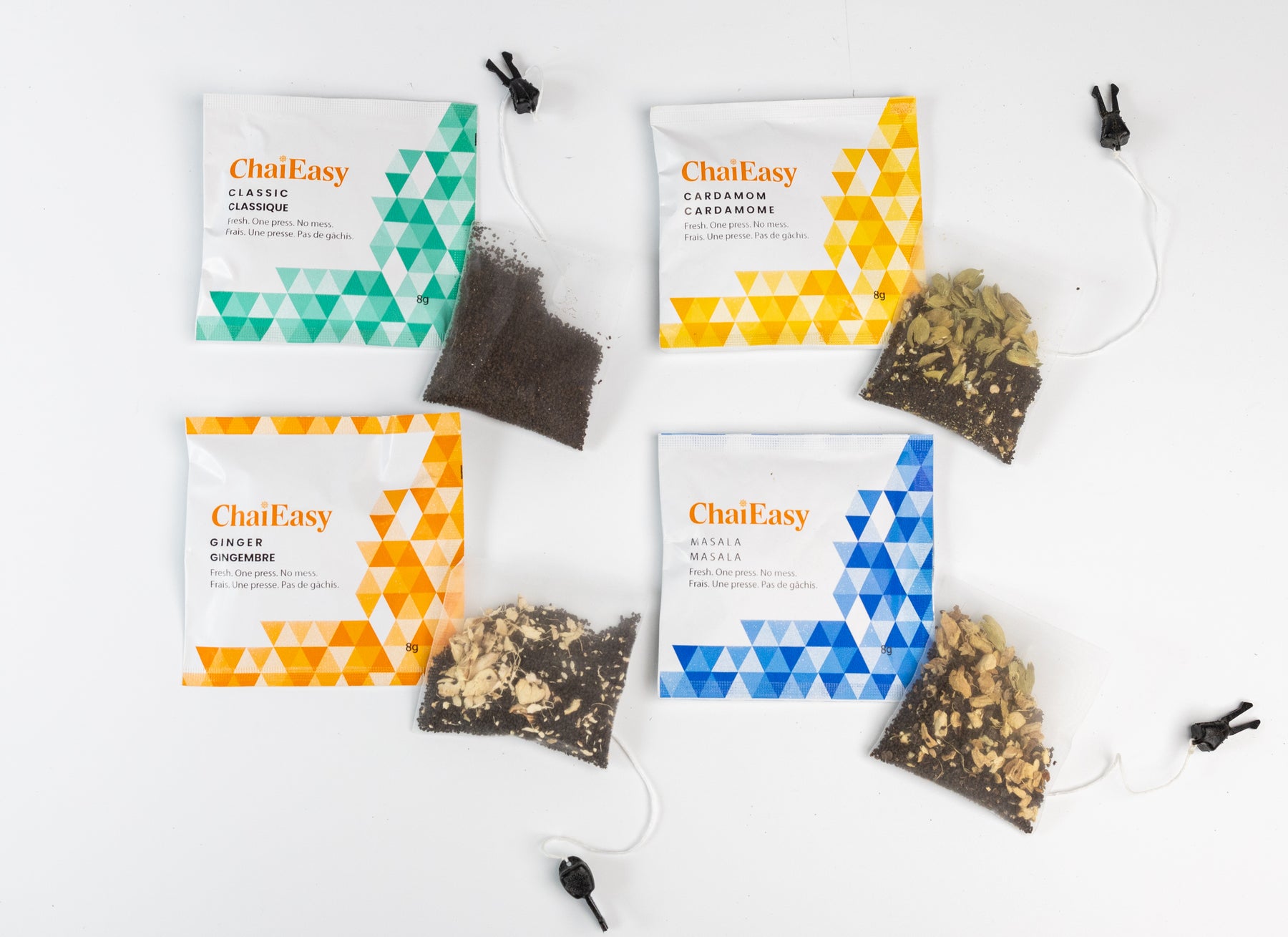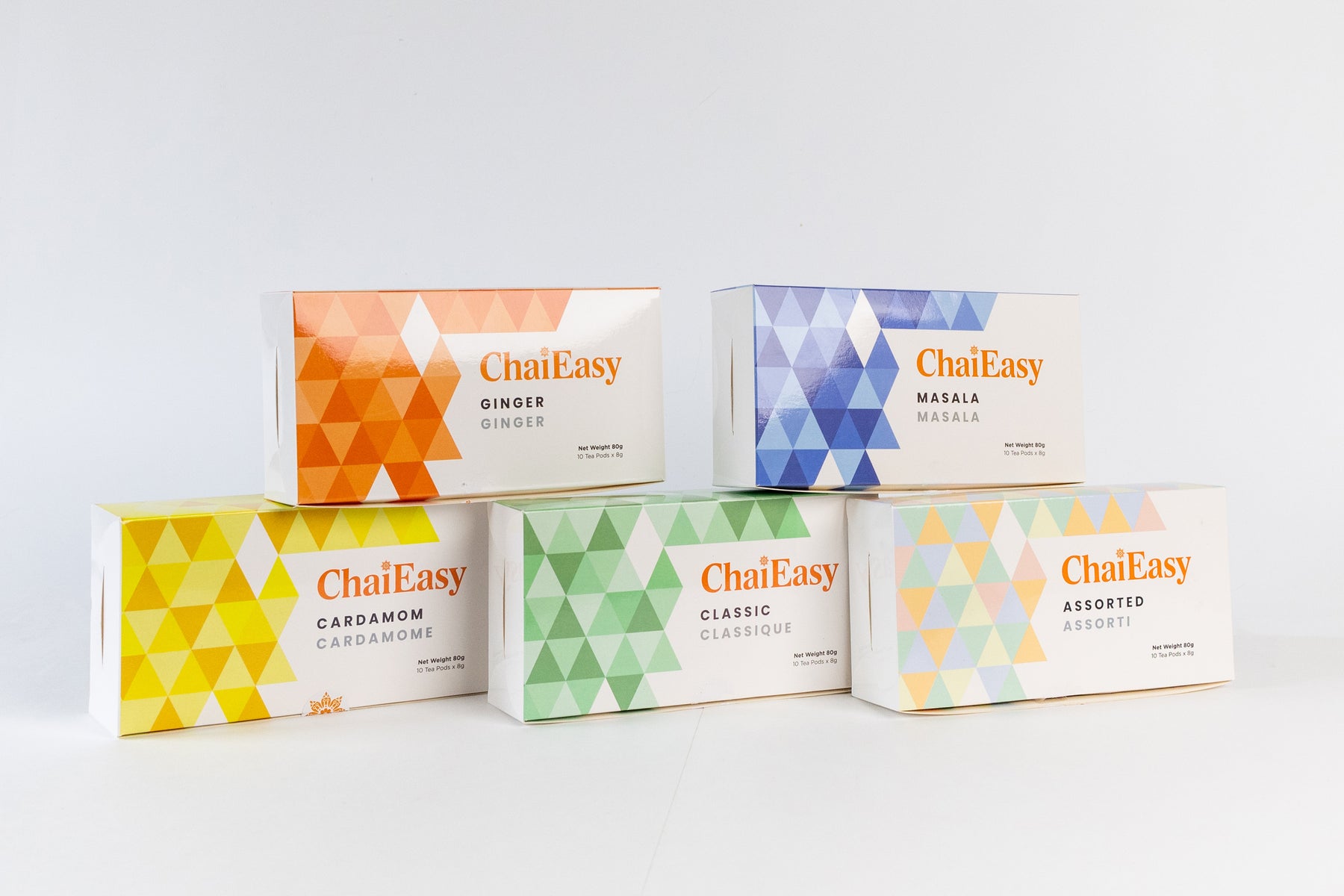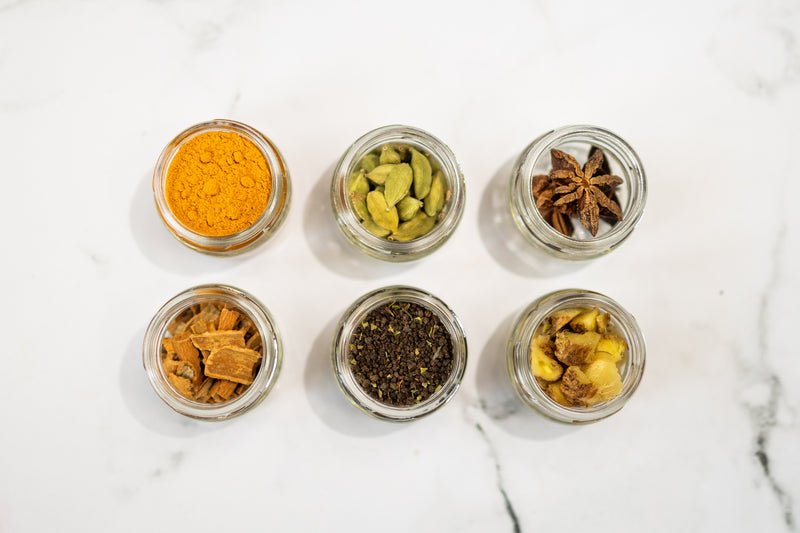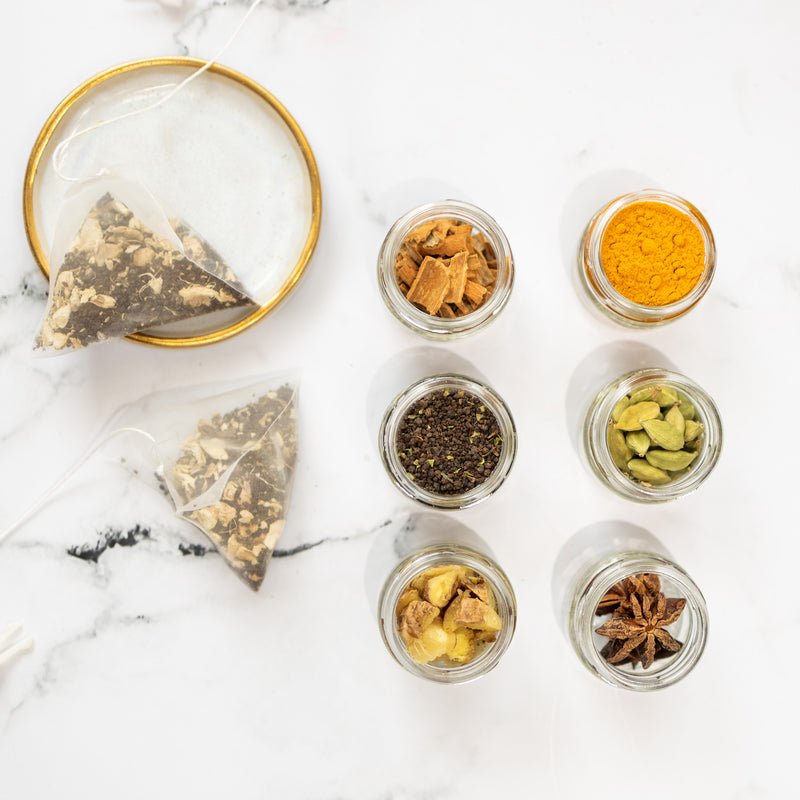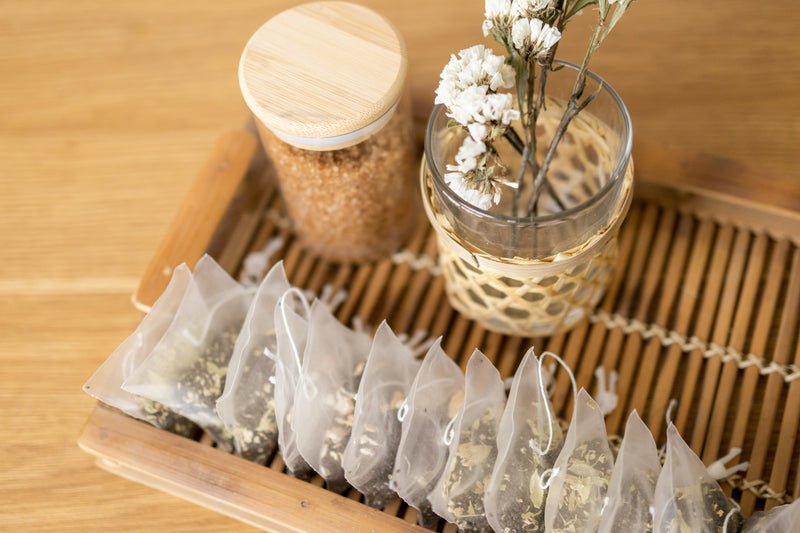 Classic Black
1 pack contains 10 pods

Introducing the Classic Black Chai Pods: an invigorating, extra-strong grade of Black Tea designed to jumpstart your day. Packed with caffeine, this delightful brew offers a powerful way to energize yourself. The tea's distinct richness and sweet, honey-like flavor will captivate your taste buds from the very first sip.

How it tastes: Mild spice
Suggested use: Enjoy 1-2 cups per day, during any time of the day.
Organically farmed tea.
Additional Details:
We are actively shipping this product. You can expect shipment within 2-3 days