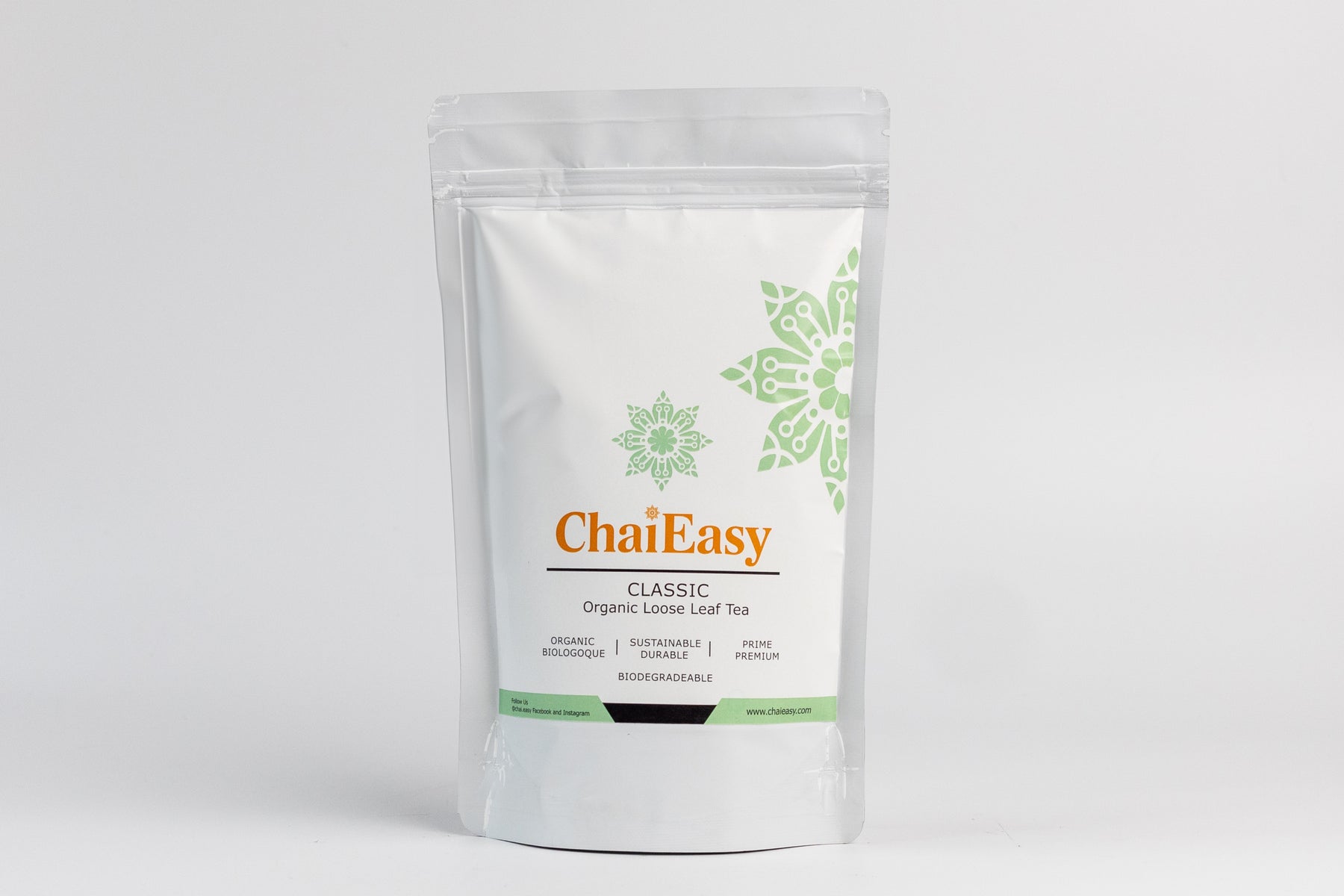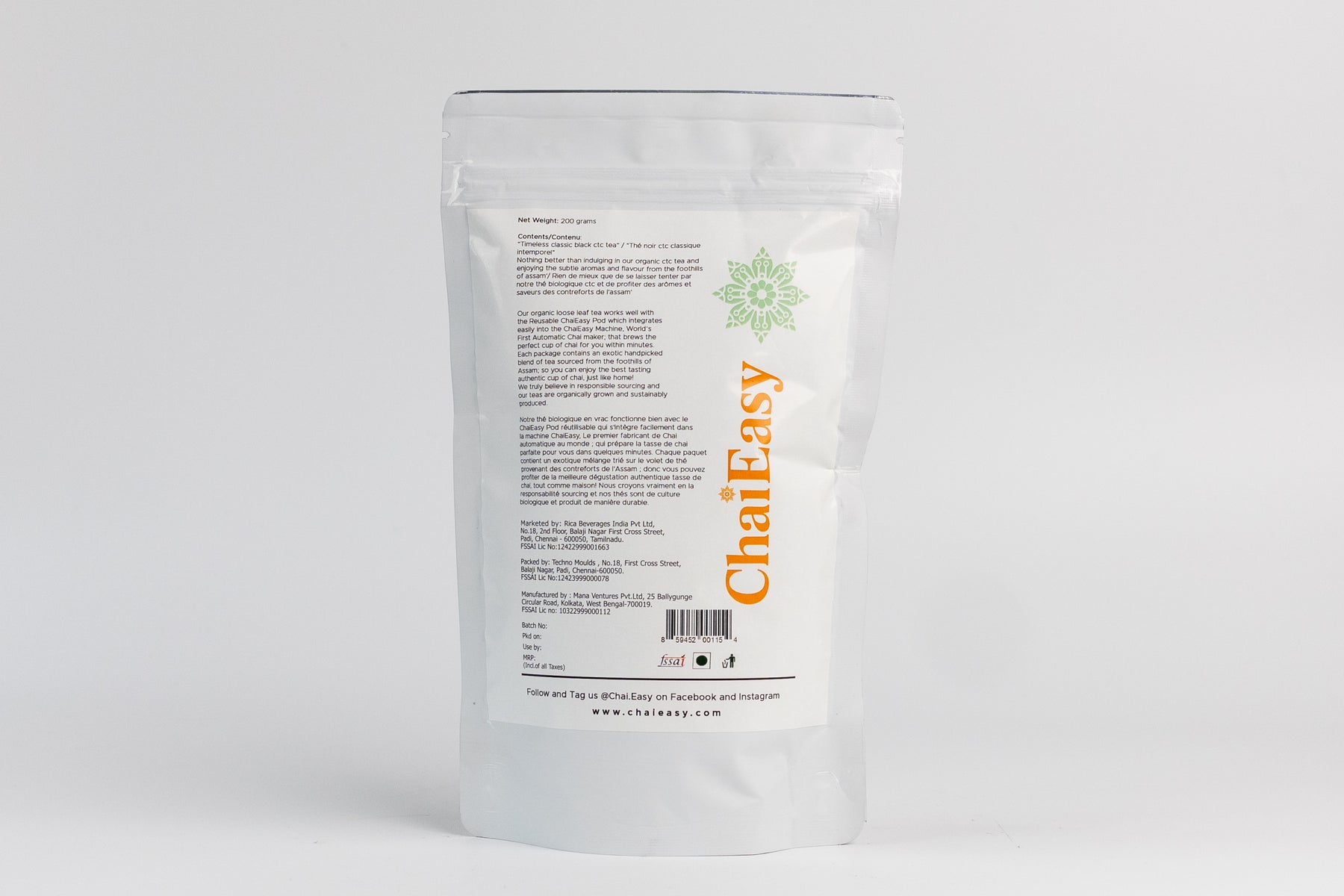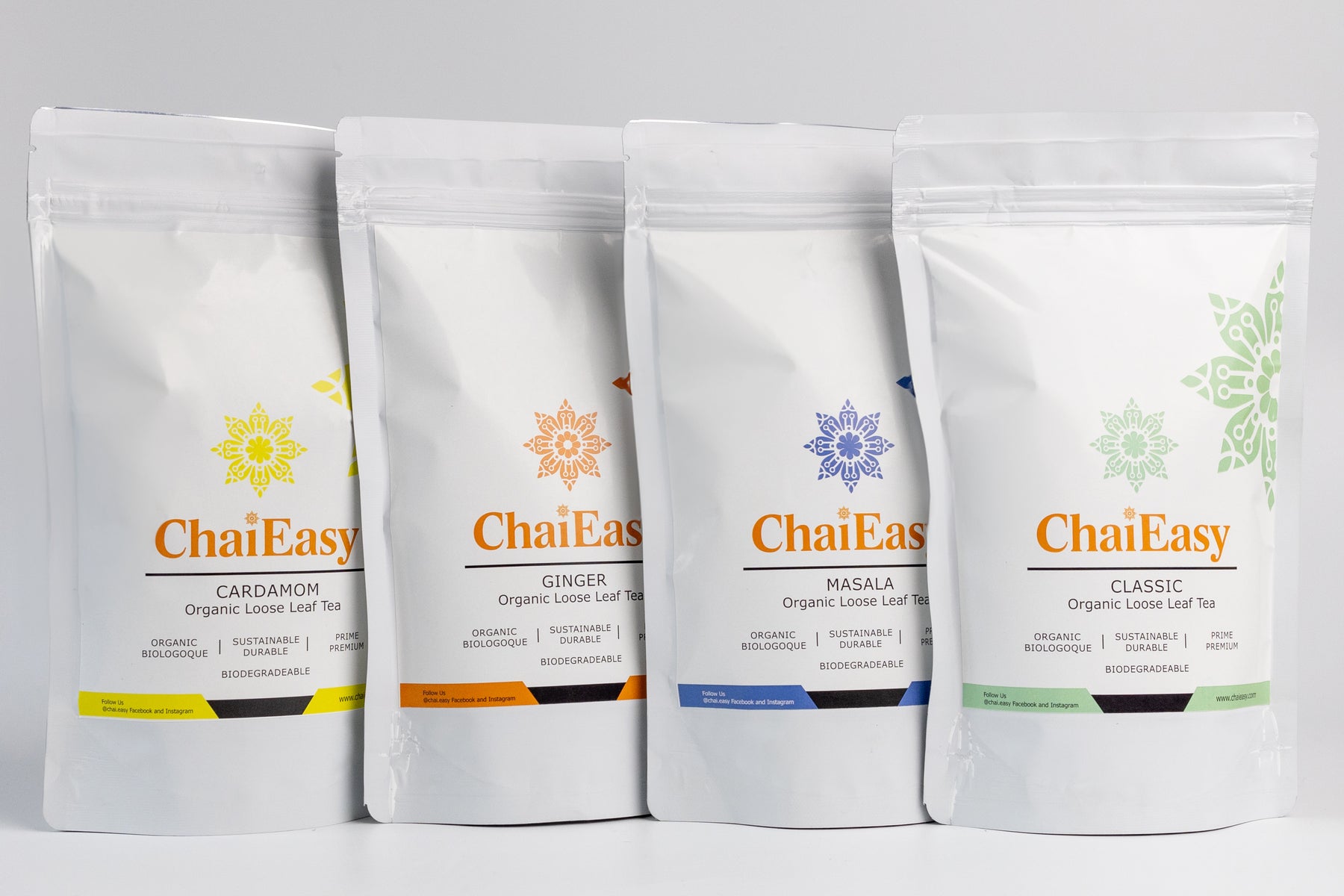 Classic Black
"Timeless classic black ctc tea" - 200 grams
Embark on a journey of flavor and wellness with our invigorating Classic Black Blend, infusing your brew with that irresistible kick and a wealth of health benefits to uplift your day!

Step into the future of chai-making as our organic loose leaf tea effortlessly complements the Reusable ChaiEasy Pod, a match made in tea heaven, integrating seamlessly into the phenomenal ChaiEasy Machine, the trailblazing World's First Automatic Chai Maker. Prepare to be amazed as your perfect cup of chai materializes before your very eyes in a matter of minutes!

Dive into the heart of Assam's majestic foothills with each package, a treasure trove of exotic handpicked tea blends that promise an authentic taste reminiscent of cherished home comforts.

But it doesn't stop there! We're more than just purveyors of great tea; we're guardians of the planet too. Rooted in responsible sourcing, our organically grown and sustainably produced teas reflect our unwavering commitment to preserving the environment and promoting healthier living.

Savor the rich notes of our Classic Black Blend as you bask in the goodness it brings to your senses and your body. Allow the fusion of tradition and innovation to enthrall your taste buds and elevate your tea experience to new heights of satisfaction and well-being!