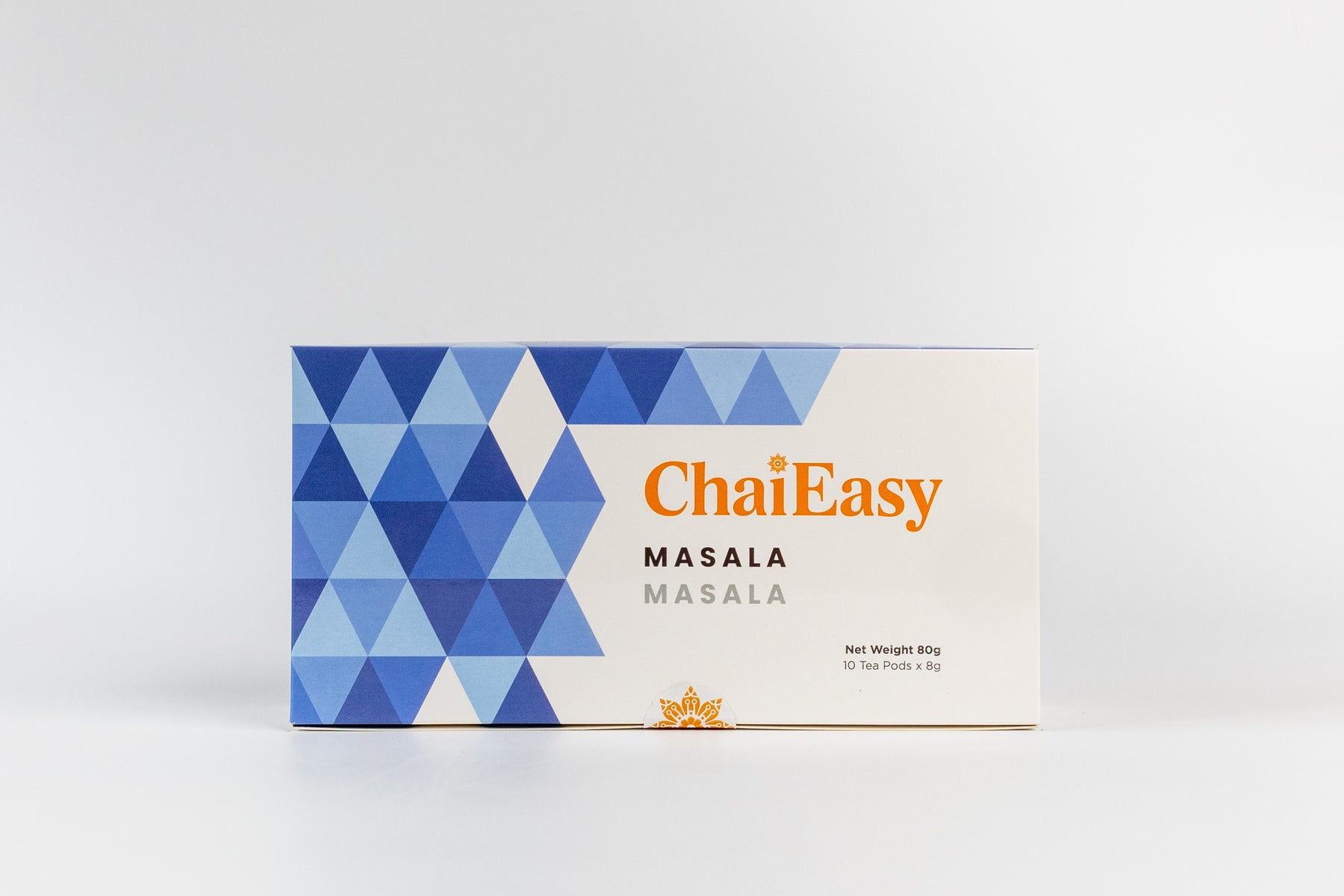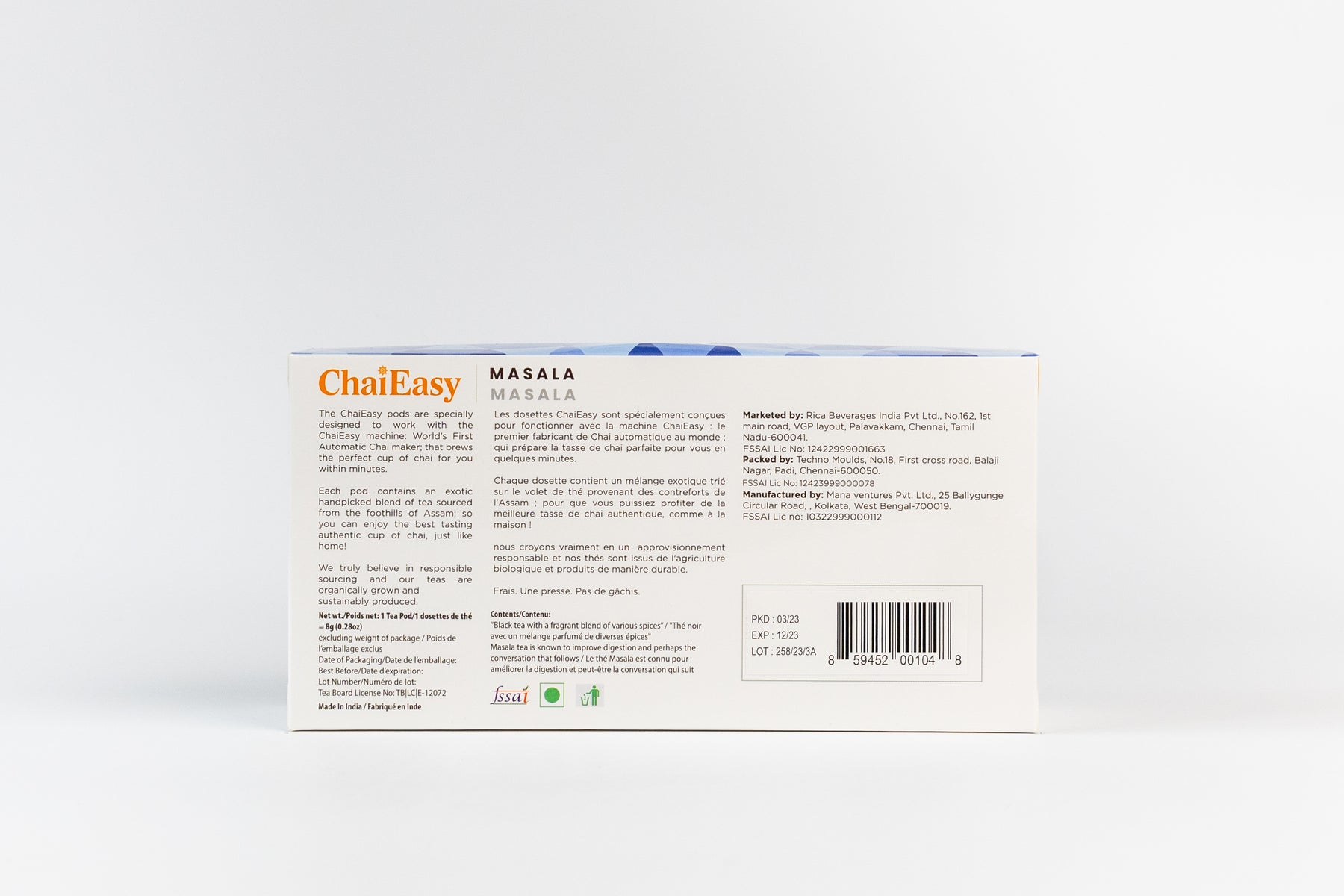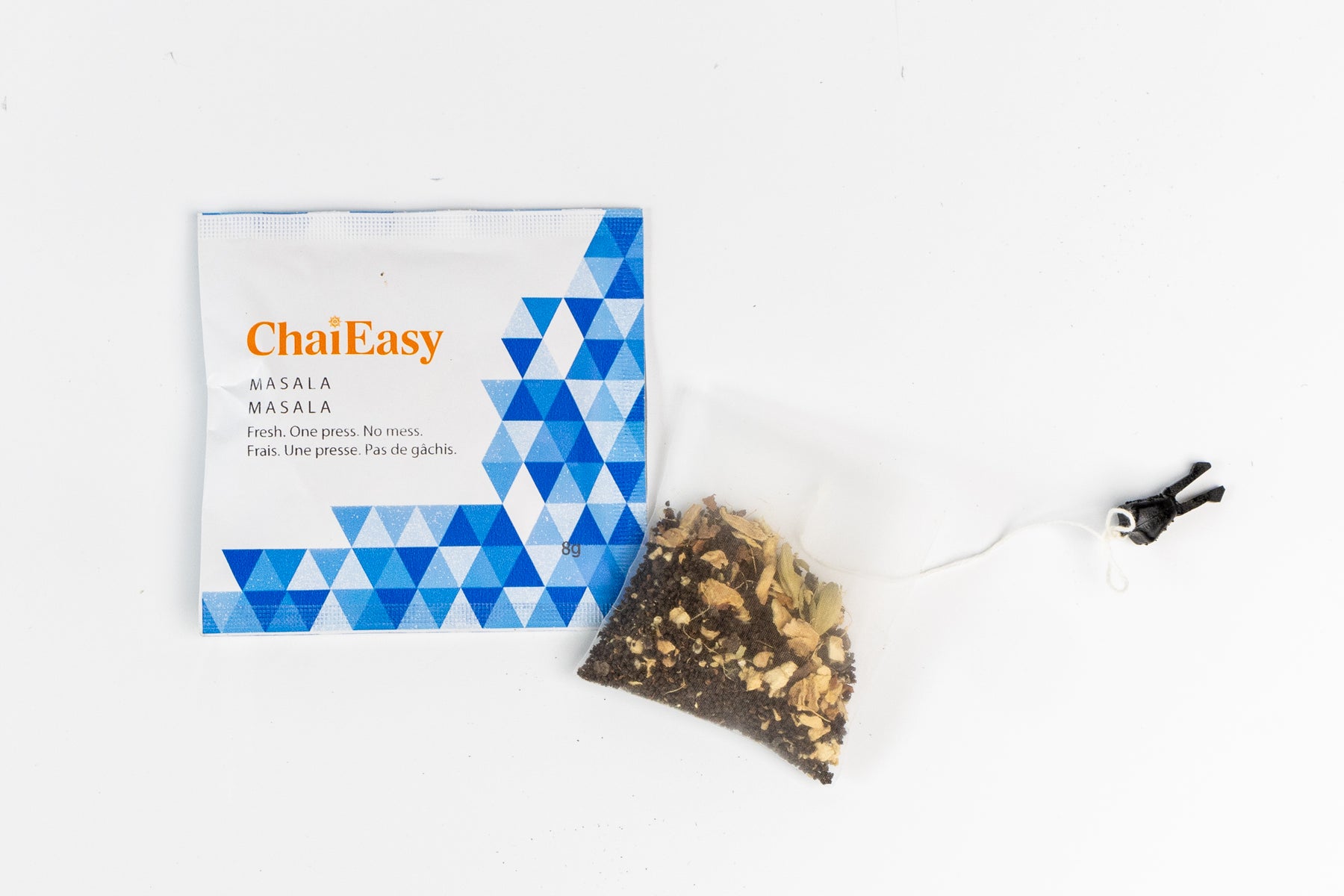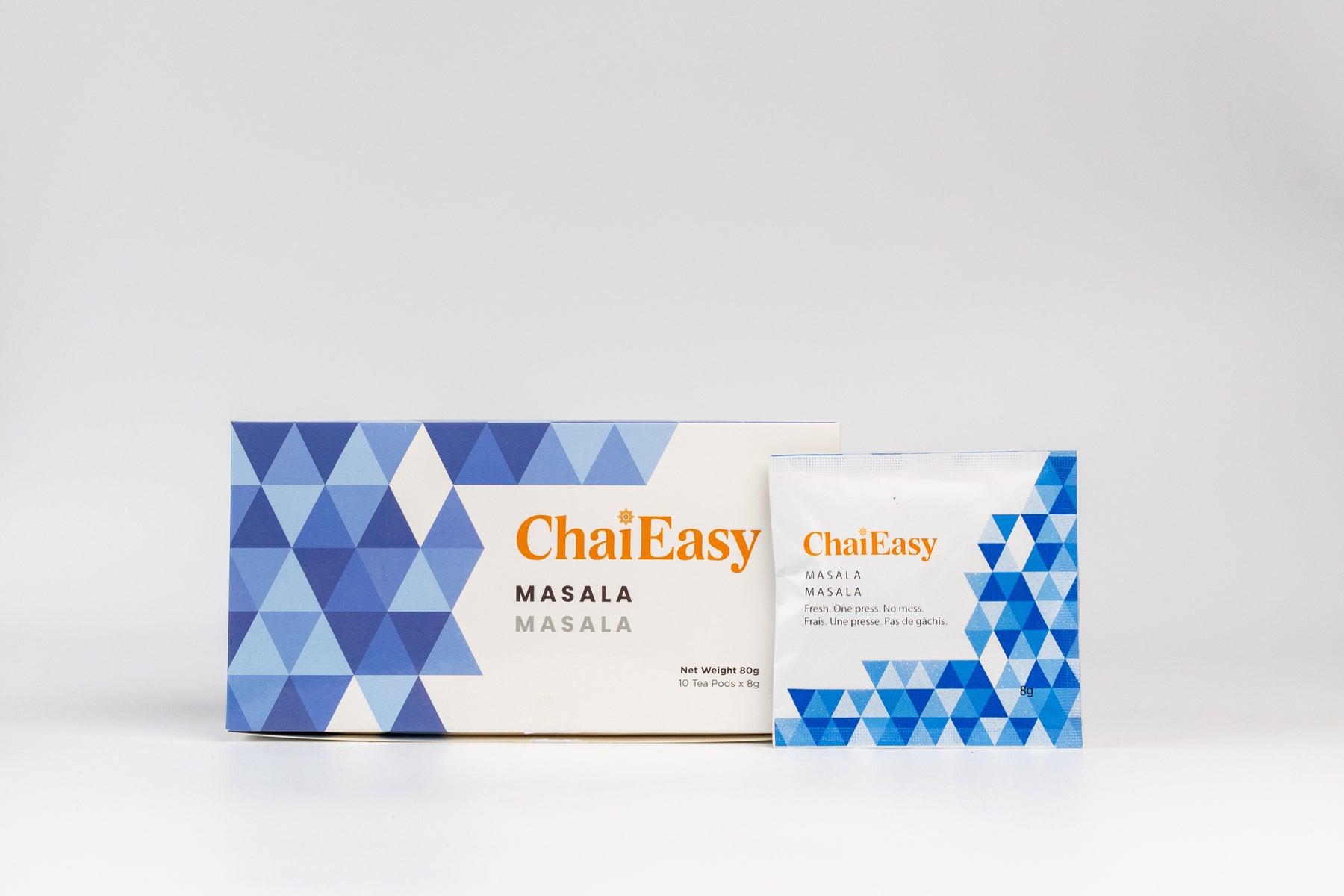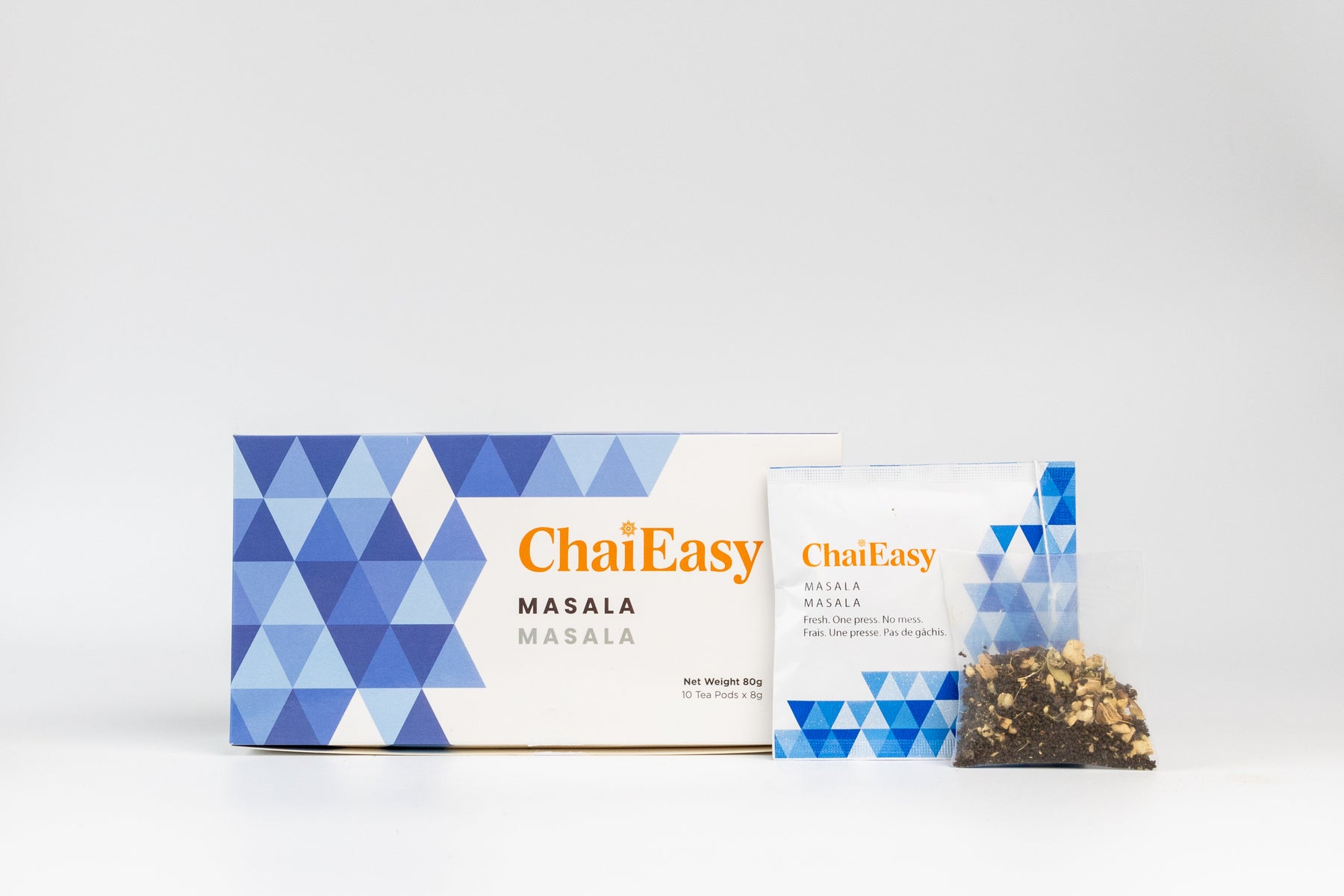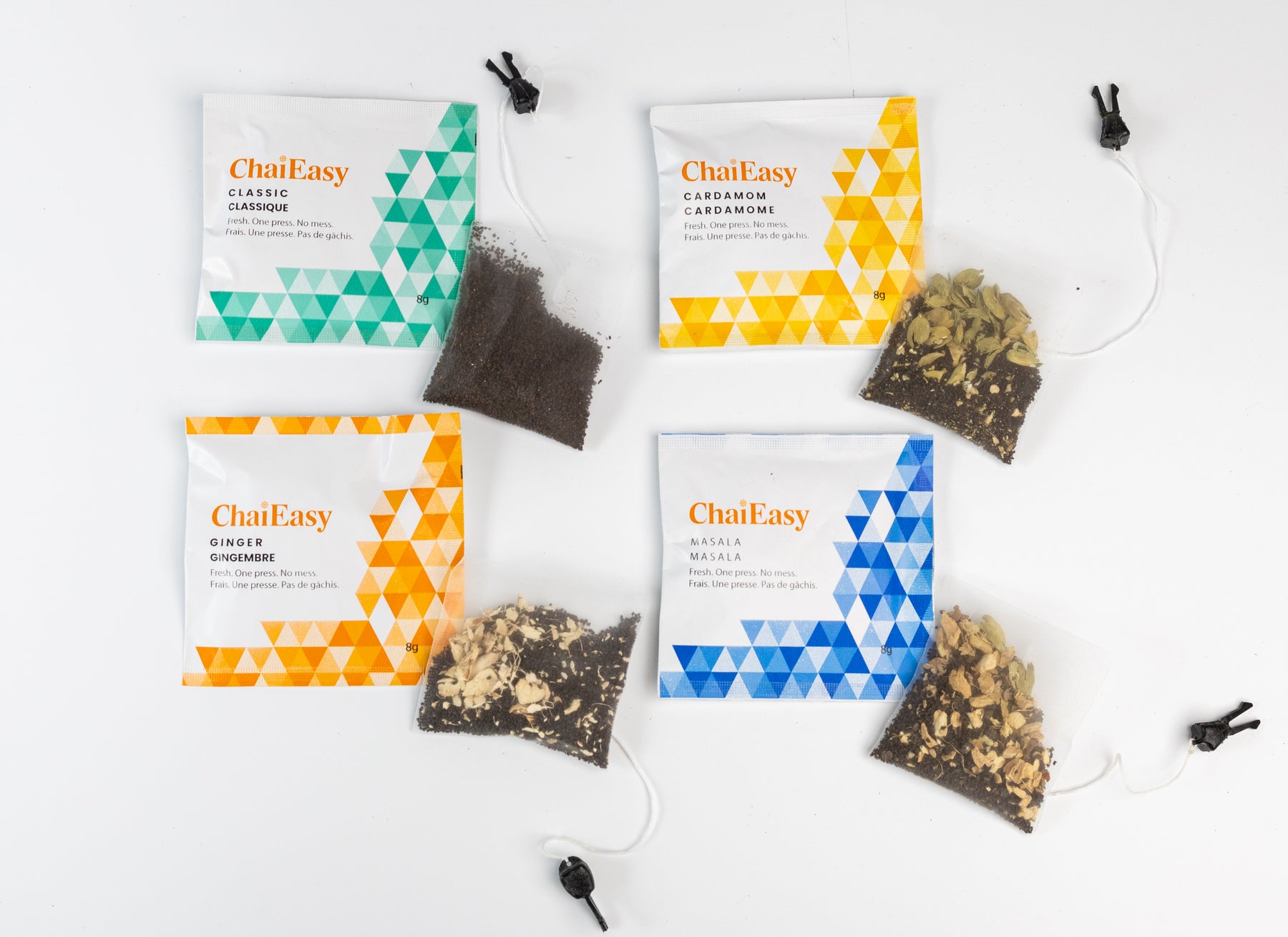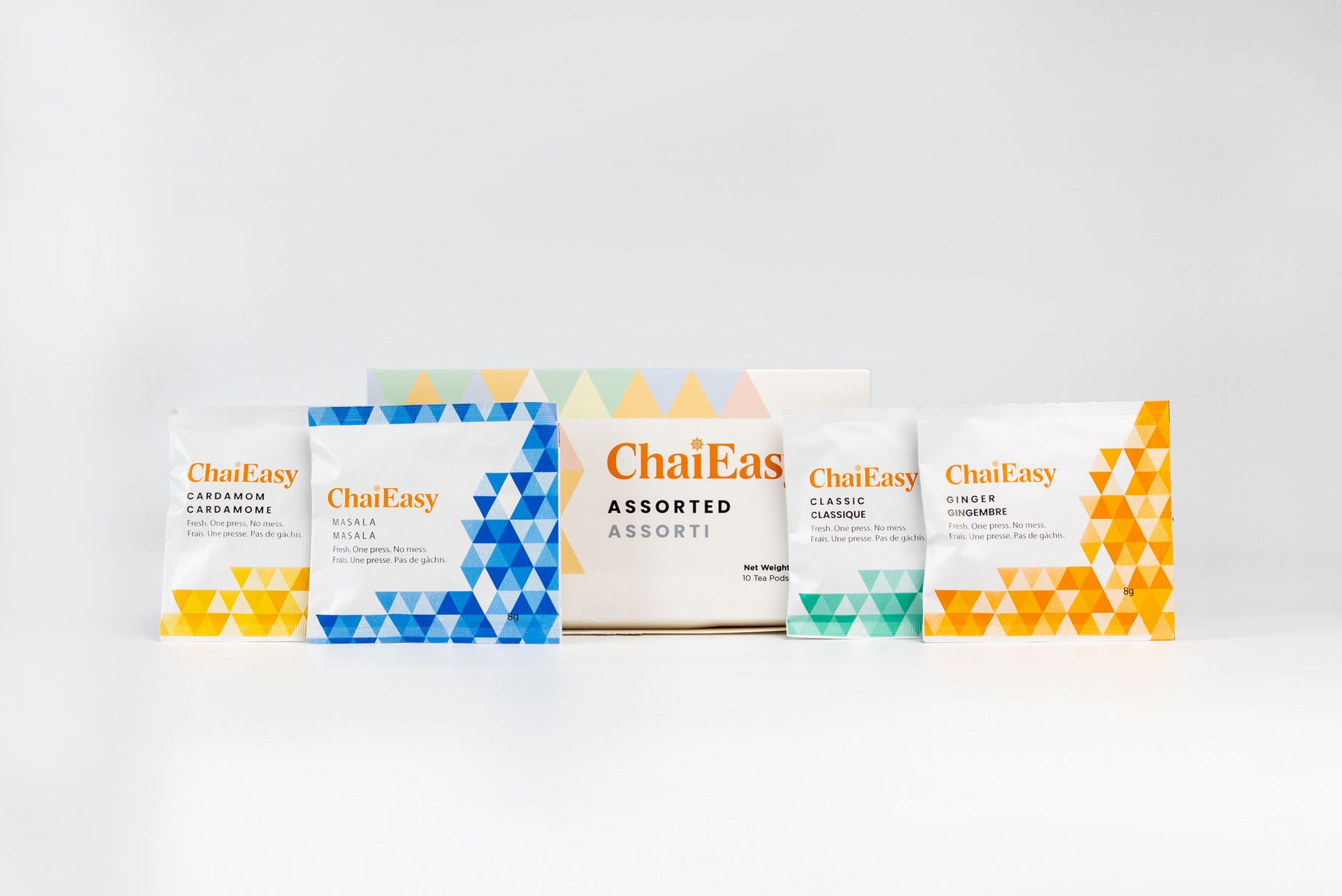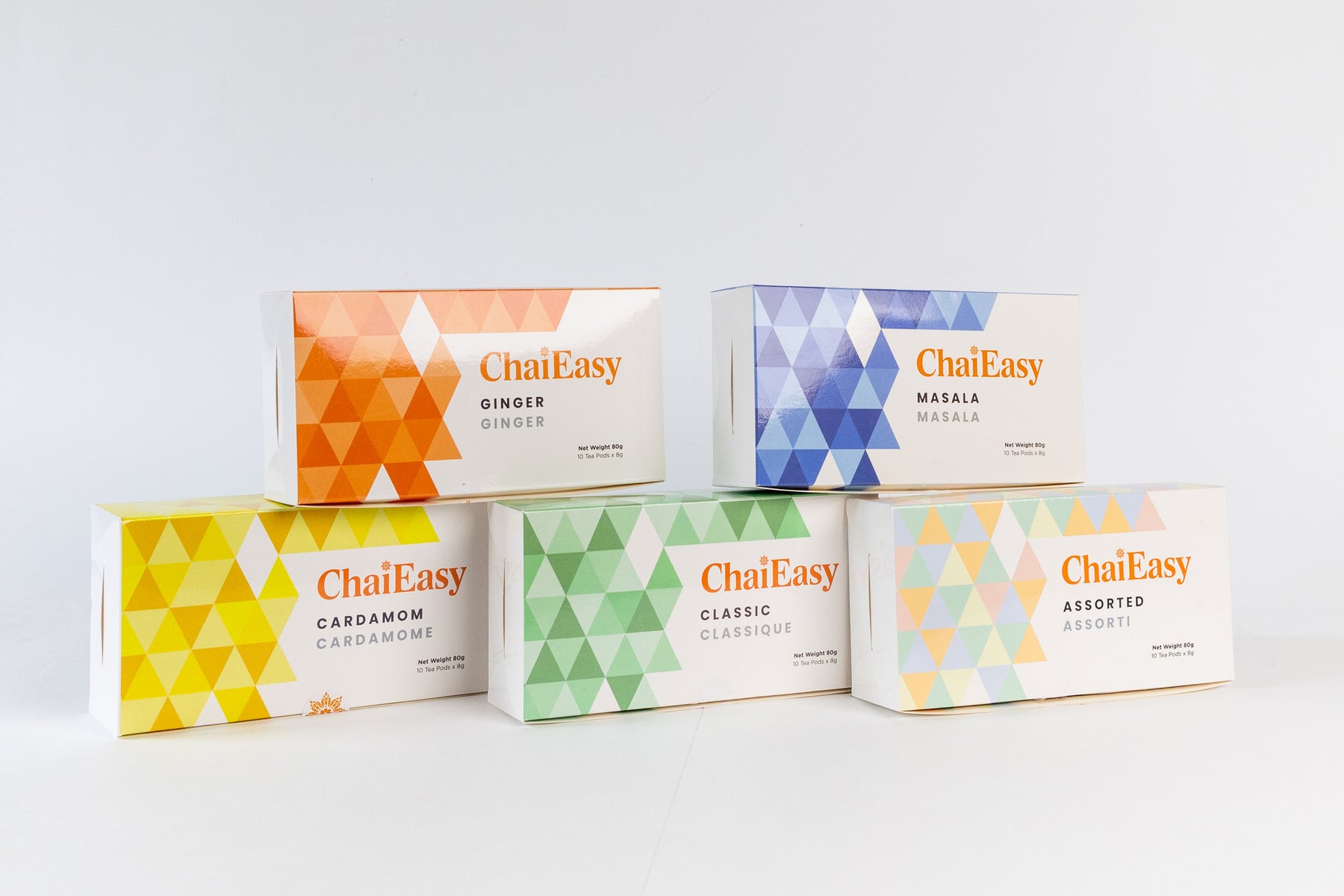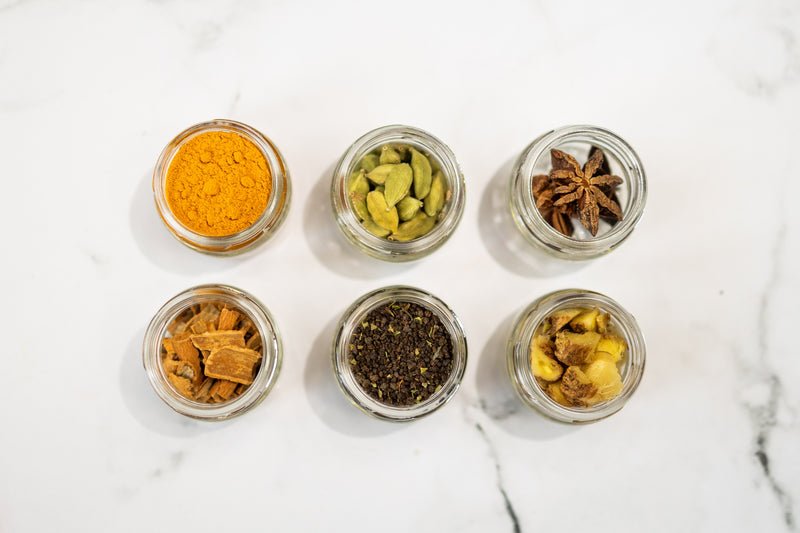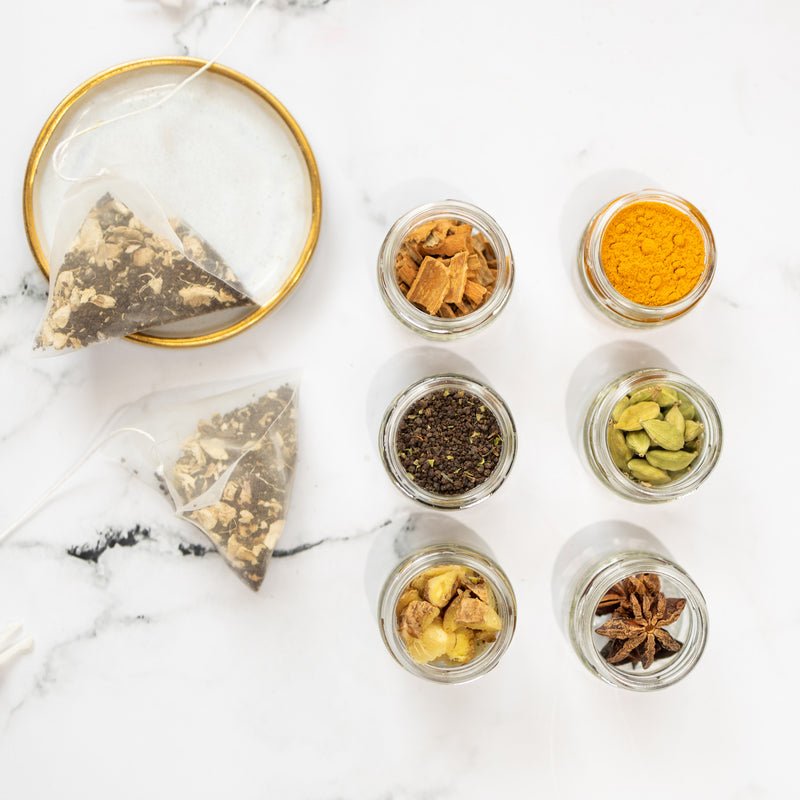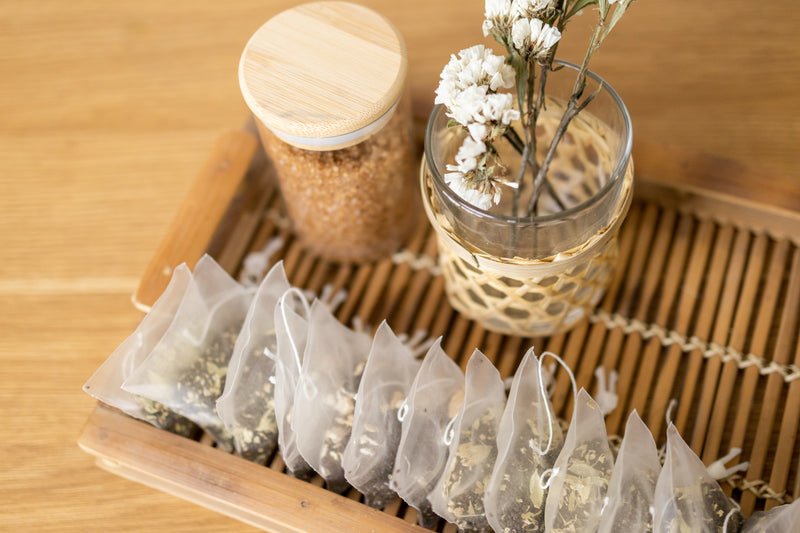 Masala Punch
1 pack contains 10 pods

Experience the delightful Masala Punch Chai Pods enjoyed by millions worldwide. This unique blend combines spiced, sweetened black tea with milk, creating a delightful malty base. Infused with crushed cardamom, cloves, and cinnamon, each sip offers a warming, aromatic masala flavor, perfectly complemented by a delicate sweetness in every cup. Indulge in the exotic and comforting taste of Masala ChaiEasy pods.

How it tastes: Medium spicy
Suggested use: Enjoy 1-2 cups per day, especially good to drink before or after meals.
Contains organic ingredients
Additional Details:
We are actively shipping this product. You can estimate shipment within 2-3 business days