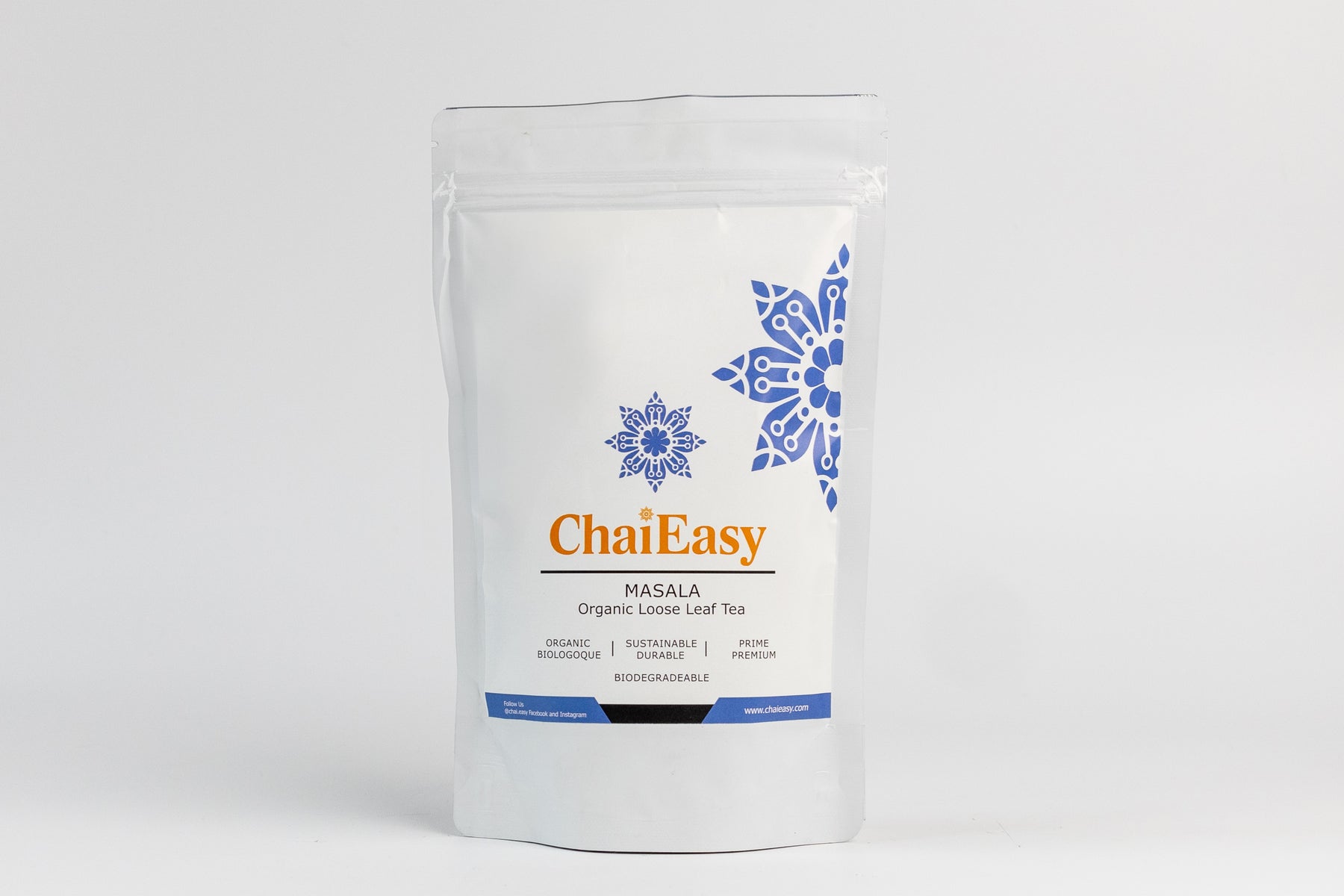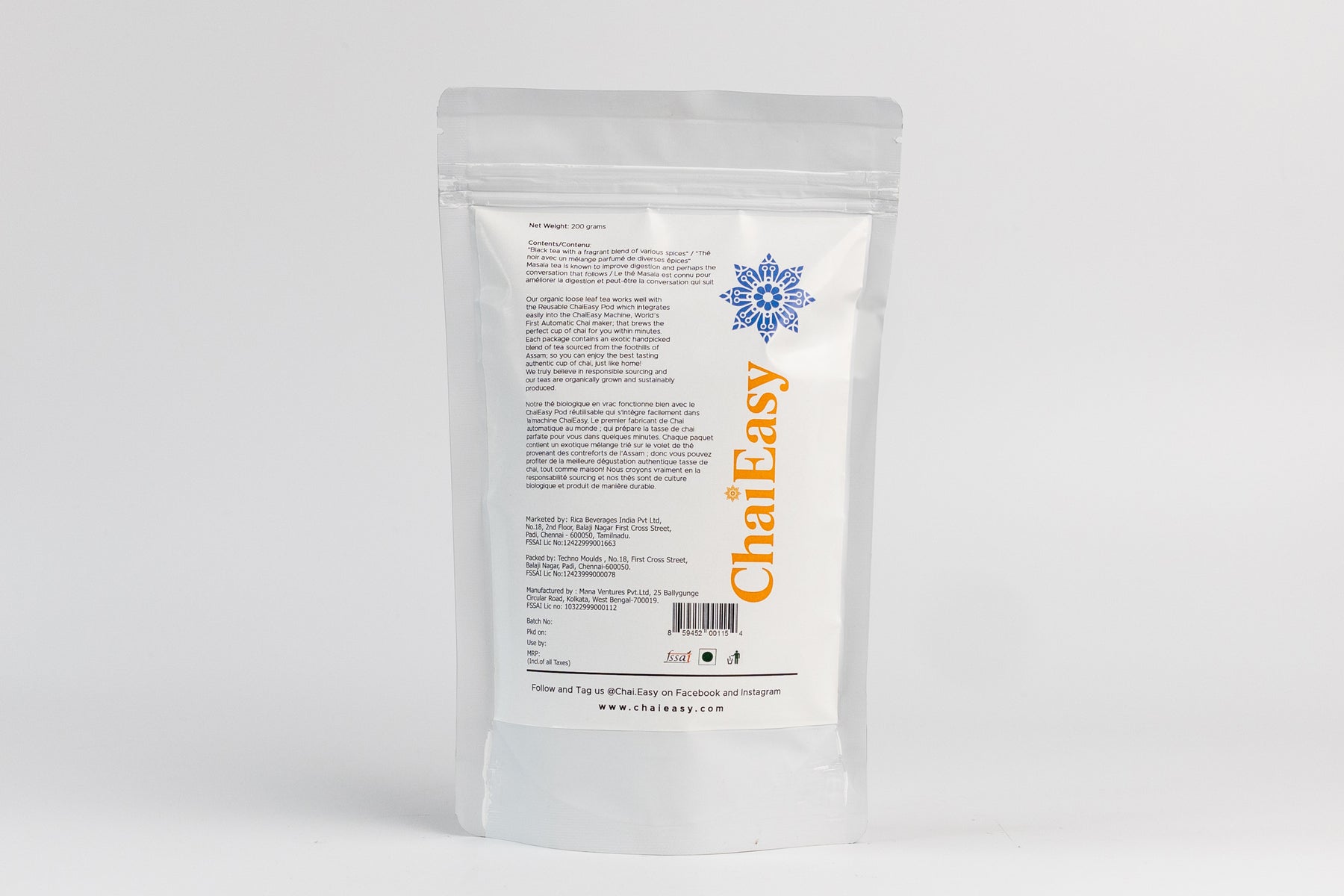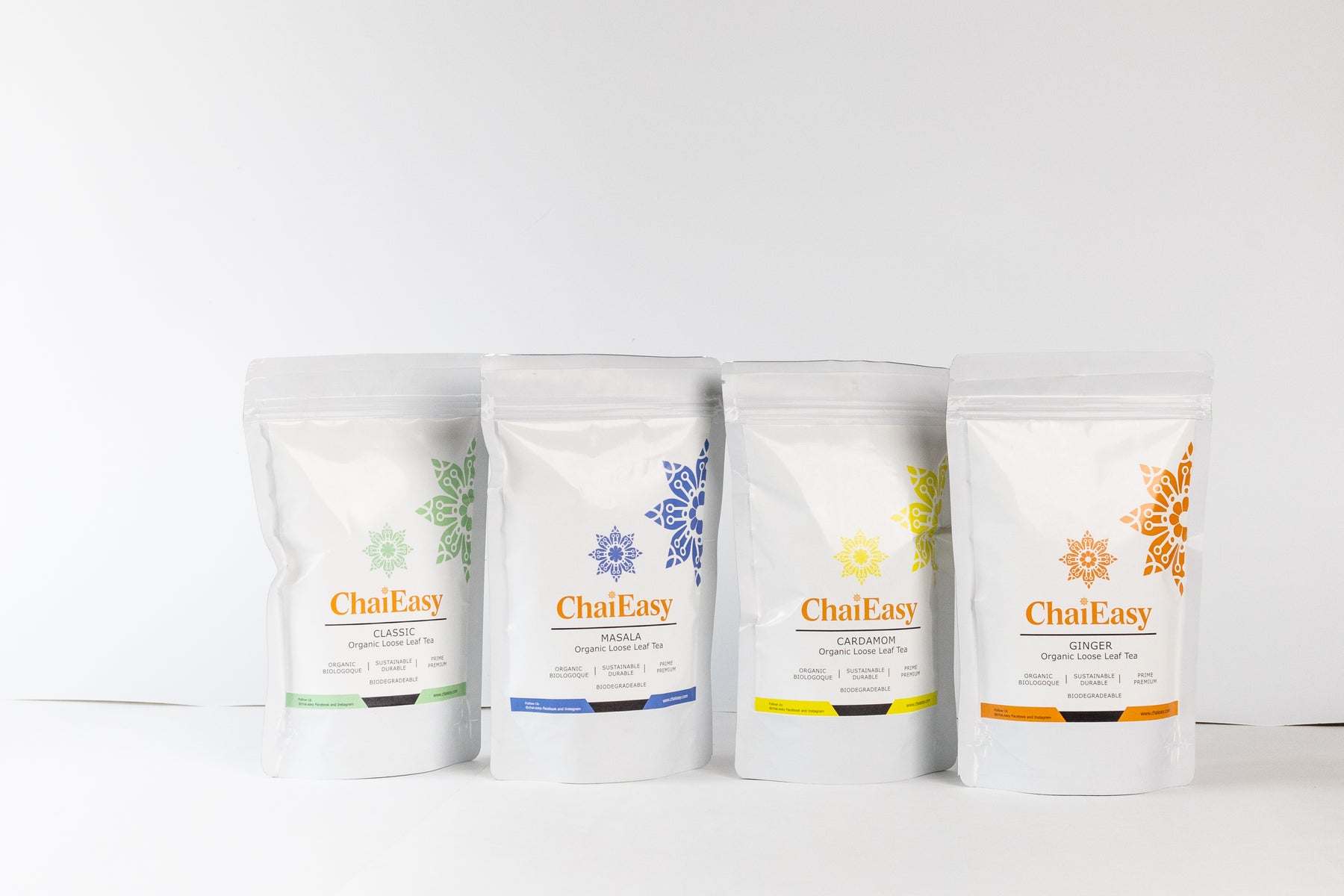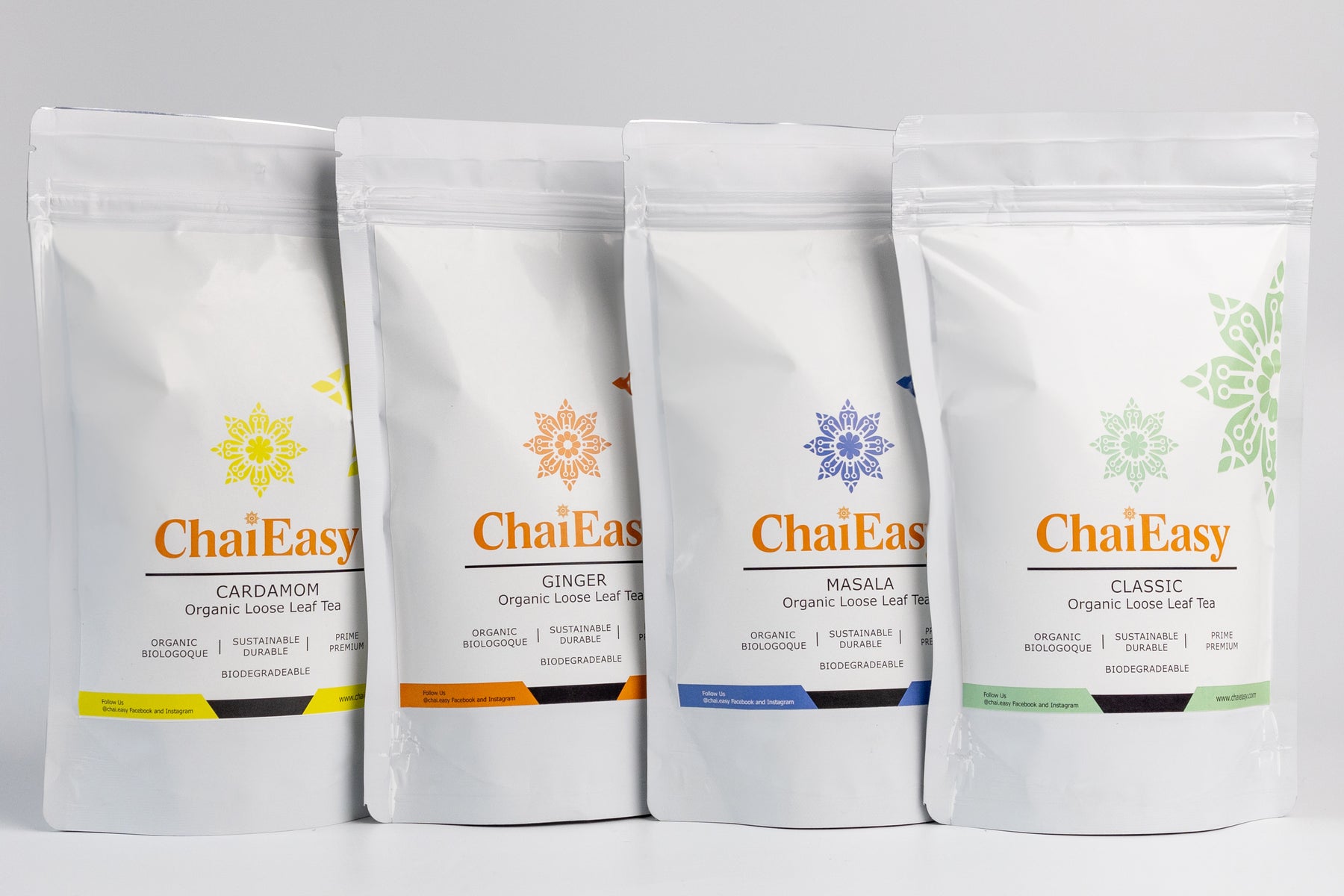 Masala Punch
"Black tea with a fragrant blend of various spices" - 200 grams

Unleash a burst of tantalizing flavors and a plethora of health benefits with our irresistible Masala Blend, adding that delightful kick to your brew that you won't be able to resist!

Boost your well-being as you savor the enchanting taste of cardamom, cloves, and cinnamon that make up our secret Masala Blend. With every sip, you'll be treating your body to a host of advantages, including improved digestion, enhanced metabolism, and a bolstered immune system.

But that's not all – we've taken the art of chai-making to a whole new level! Our organic loose leaf tea is the perfect match for the Reusable ChaiEasy Pod, flawlessly integrating with the groundbreaking ChaiEasy Machine, the renowned World's First Automatic Chai Maker. Trust us; you'll be in awe as you witness the seamless magic of brewing your perfect cup of chai within a matter of minutes.

Embrace the heartwarming goodness of tradition as you unwrap each package, containing a handpicked blend of teas sourced from the mystical foothills of Assam. Close your eyes, take a sip, and you'll feel the comforting embrace of home, no matter where you are.

Our commitment to the planet is unwavering. We believe in responsible sourcing, and our organically grown and sustainably produced teas reflect our dedication to a greener, healthier world for generations to come.

So, dive into the enchantment of ChaiEasy's Masala Blend, where delightful flavors dance on your taste buds, and healthful benefits embrace your body. Let the wonders of tradition and innovation unite in a symphony of taste and well-being, elevating your chai experience to unparalleled heights!